Discussion Starter
·
#1
·
1916 portable reloading tool made by Newton Arms of Buffalo New York specifically for the .256 Newton: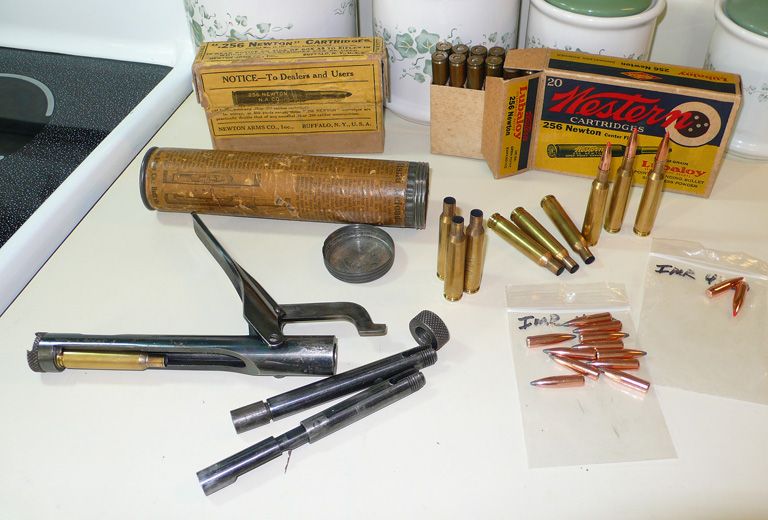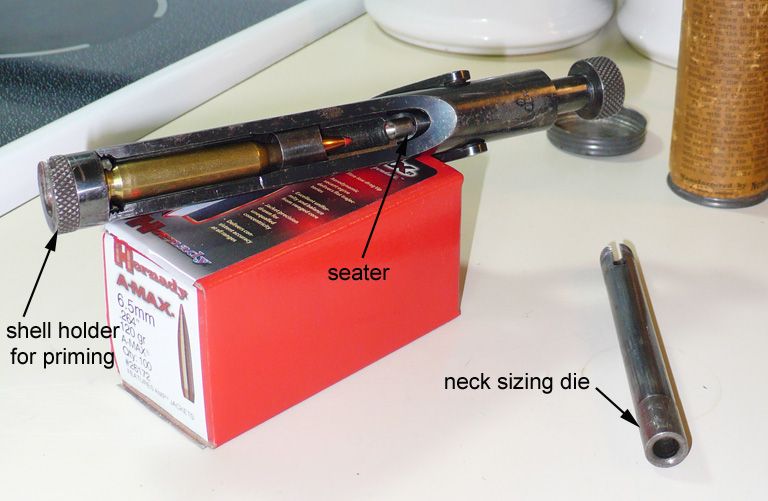 only for the .256 Newton: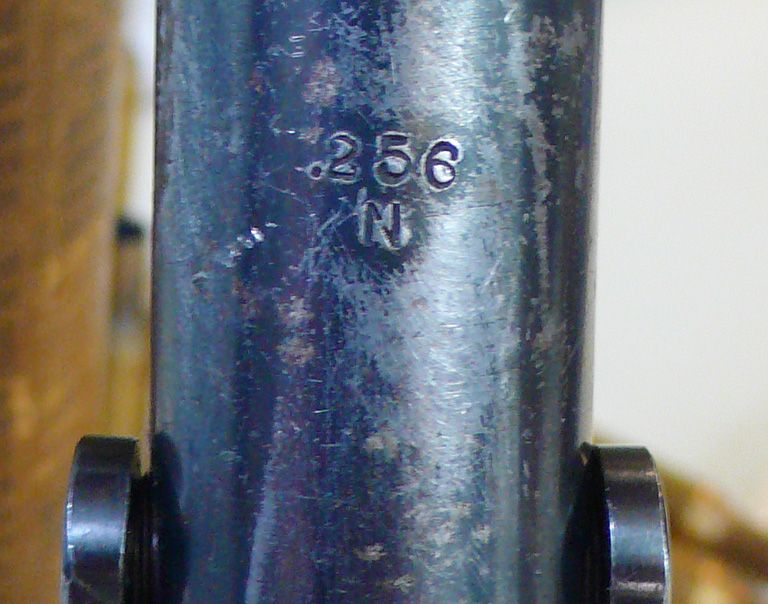 very clear instructions:
The directions relate to the parts lettered on the diagram: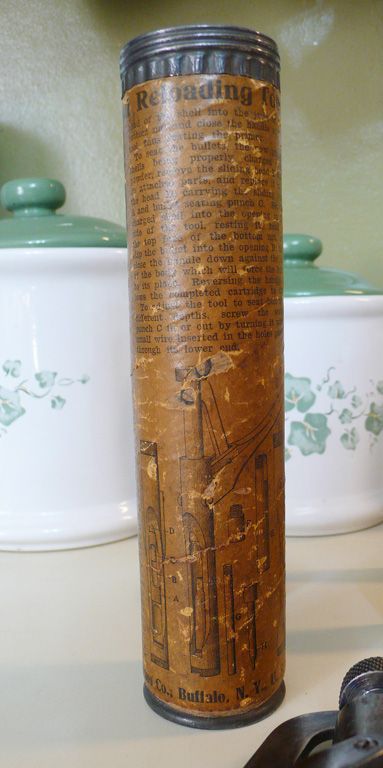 The seater die is adjusted by putting something in the holes on the die and rotating it in and out, shorter or longer. It's no worse on the plastic-tipped bullets than any modern seater die: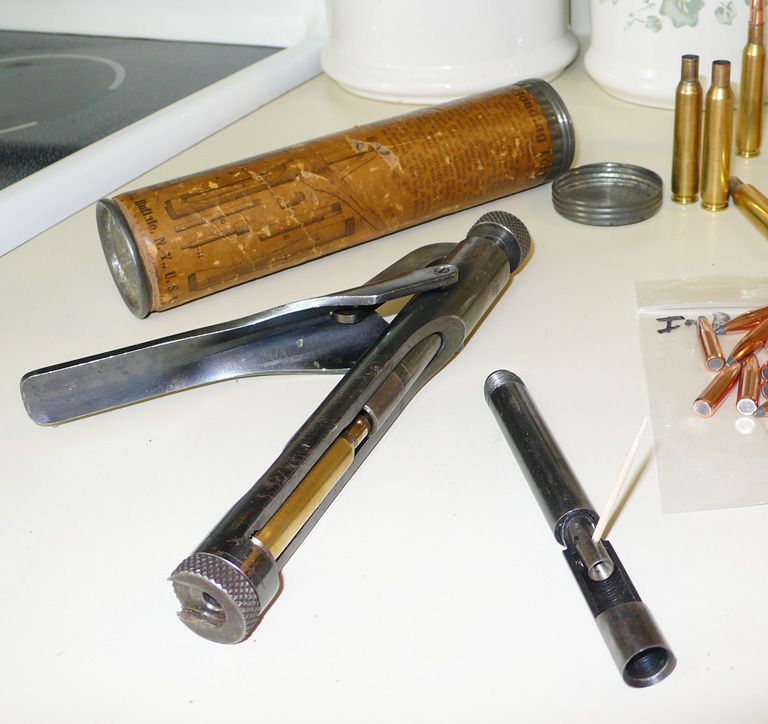 The neck sizer applies the correct amount and length of tension. I think the case shoulder can be "bumped" back a little by threading the die out, screwing it down. I'm still experimenting with that:
Regretfully I'm missing the decapping punch and the primer pin. Spent primers are removed with a hammer and a punch or by screwing the decapper into the sizer die assembly, pushing the spent primer out while sizing. New primers are set by sliding the casing in the "outside" shell holder, loading a primer in the hole, and then setting the primer by lowering the primer tool that is screwed into the sizer die assembly.
It's an innovative tool in a compact package. I'm still learning how to use it.