Discussion Starter
·
#1
·
Yesterday was a new for me. I caught two over the sloters in one day. My wife also got one.
We had a good sized party, the average person caught 5 fish. It was a little slow but the fish were all very healthy. This is the first time ever I've been Ice fishing and not moved from the first hole all day long.
It seemed the jig of choice was a medium sized any color tipped with a meal worm. Some folks tried a worm with a marshmellow with no luck. We all fished in 20' of water. They would hit anywhere from off the bottom to five feet below the ice. 3 cranks up seemed to be work the best. One guy with us got into a school of 18" inch rainbows, he landed two.
It was a great time.
5" of Hard Hard black Ice with 2" of snow where the ice conditions.
Here is the wife with an over the slotter.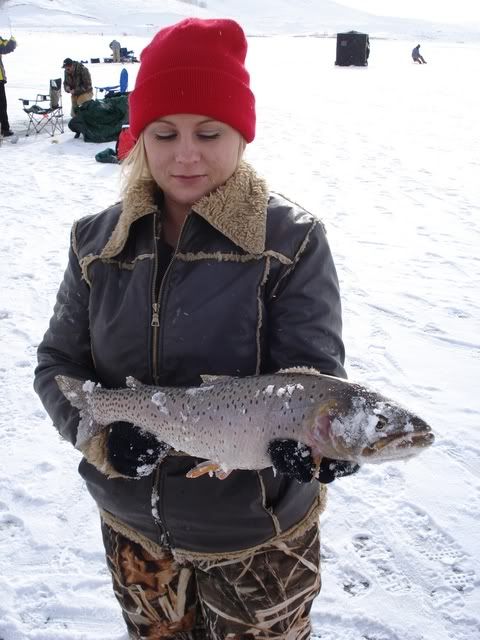 This is one of my friends many nice fish. (Sorry fellas she's taken)
My two little ones with the two big ones. (yes the fish are both over the slot.)