Discussion Starter
·
#1
·
I've been remiss in my duties of fish reporting this past year. Thought I would finally put up some of my modest fishing exploits while visiting Alaska to "work". My wife is getting suspicious that most of my "work" trips to Alaska coincide with good fishing times…….imagine that.
Last June I was able to get out and fish the Willow River in the Susitna drainage a couple of times. The fishing was mediocre at best but it was great to get out and float the river early in the year. My good friend, and guide, Mike had a new guy who worked us down this jewel of a river….
We hadn't gone to far when I tagged my first rainbow of the year:
This one hit a mossy wool headed sculpin (one of my favorite early season go to). They fish were not very cooperative no matter what we used but the float was beautiful. After a somewhat sterile stretch we decided to try one of the smaller splits in the river. This turned out to be the best choice of the trip. I had a strike behind a small branch and then the same fish repeatedly hit my sculpin on or near the surface several times. Finally managed to pick this fish up and few others when Mike decided to try something just silly. He put on a micro white bass popper and proceeded to pop 4 rainbows in short order. I naturally tied one on too (after begging a second one off him) and nailed a couple of rainbows up underneath a recently fallen tree. About this time I noticed a very nice-sized shadow underneath the largest branches in the water. After working the popper on the surface right in front of the branch then easing it down under the branch the bow instantly screamed up and slammed it. Was the only really nice fish of the trip……a beautiful 23" bow:
A close-up of the tiny popper he nailed:
Right below here the side braid dumped back into the main river….we never got another look see at all on the poppers. Mostly we just enjoyed the rest of float with a very occasional fish….that big buck was worth the trip. Mike and I both always carry some oddball flies, etc.., with us, especially early season before the salmon show up, because you never know what the trout will hit then. When we got to take out there was a beautiful view of Denali (Mt. McKinley):
A few days later Mike and I headed back to the Willow to fish waters several miles upstream of our first trip. Even though the water was a bit high it was crystal clear. We threw the raft in and headed out:
The number of fish was better than our previous float but no "big" fish. We caught many rainbows and several grayling also. Sometime near mid-float we came upon a beautiful hole where we could see several rainbows feeding and a herd of grayling, at least 30 to 40. Managed several nice fish in this stretch:
This one of Mike is very picturesque:
Video too:
We never did get the herd of grayling to hit anything….pesty little buggers. We finished our little float and upon take out I caught these two shameless tiger swallowtail butterflies doing that mating thing.
Went back to Mike's place and said "good day" to the sheep, goats, turkeys and chickens he raising for eating: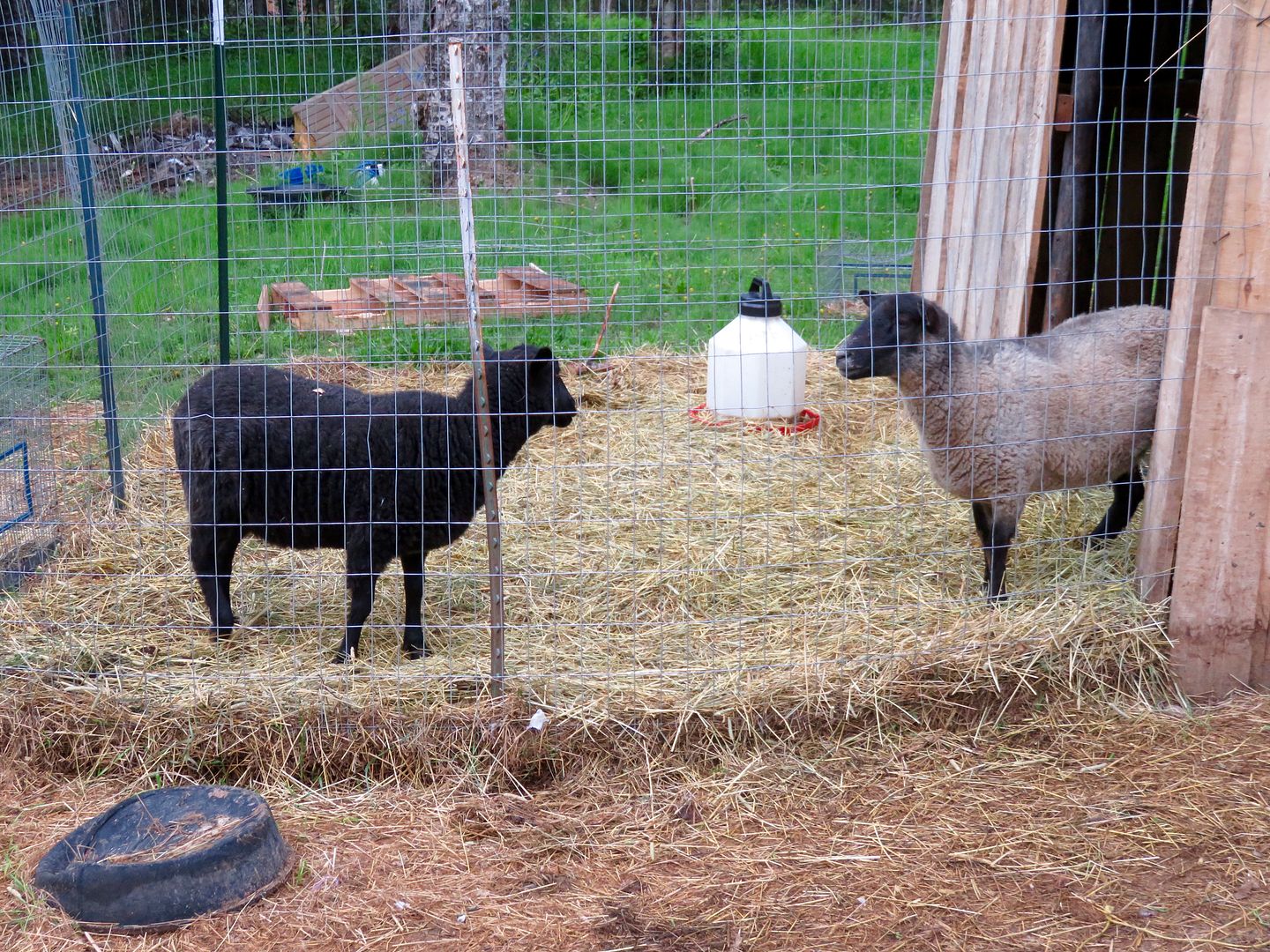 I was supposed to fish with Mike in another 3 days but the day after we floated a wildfire burned through a good stretch of the Willow River. It came within a ¼ mile of Mike's house and he had to evacuate as did manh Iditarod mushers who live in this area. Fortunately no one was hurt.
Finished working and headed home to Boise. A few nights later I fell asleep in front of the TV…woke up a few hours later to find my wife's lab had not only chewed through my shoe but my socks also while they were on my feet without waking me up……forget cat burglars, this would be one great dog burglar:
Guess I should be happy my toes are still all there……sheesh.
Went over to my parents on Flathead Lake, MT for the 4th and did a bit of fishing with my daughter….she is really a patriot:
While fishing in the boat harbor I caught the only smallmouth I've ever heard off in this watershed.
The fish and game boys are only a few hundred yards away so I took it to them. They said they hadn't seen one since the 70's. Later that day I caught a black crappie also…..they said it was the first confirmed catching of one in the lake…..nonnative interlopers. Someone near my parents have way too much time on their hands as they had built and anchored this is the harbor:
Very pampered turtles. More stuff later. Thanks.
Brian