on this one: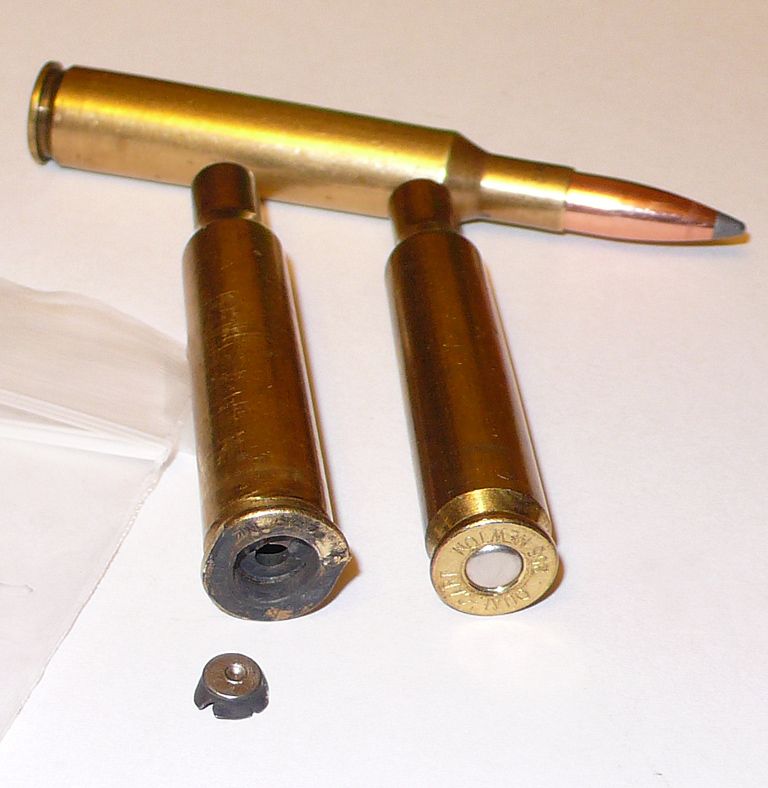 An obvious overpressure on the first shot of a new recipe.
The load was reduced from the published 47 grains down to 45 grains.
Never seen one this bad. The end of the case took the shape of the mauser-type extractor on the end of the bolt: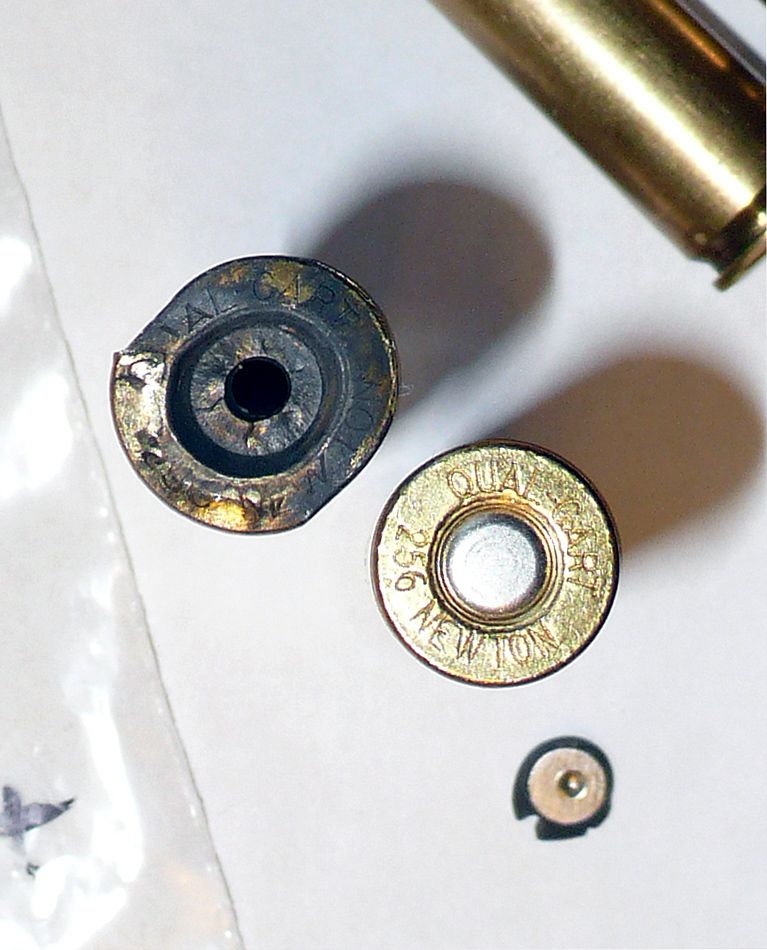 Both of these cases are (were) the same.
The case swelled up in the chamber tighter than a school moms stockin' and it took two of us with the firearm held in a Lead Sled to get the bolt to roll up. And then we had to put a leather glove and a piece of wood on the bolt a tap the wood with a hammer to back the bolt and cartridge out.
I loaded up 3 reduced load cartridges, each with .5 grains more powder. Each one had the bullet seated and was then "bagged and tagged" before proceeding with the next reduced-load cartridge. The brass was new.
There was an unusual amount of white smoke that came out of the barrel and around the receiver. My guess is part of a cleaning patch was in the barrel.
The gun seems to be OK. Good grief.