I saved the testicles off my elk this year for two reasons:
1) It was a male.
2) They were the only part of the elk that the flies weren't layin' eggs on.
Uh...the testicles are those two pink thingies, bottom center: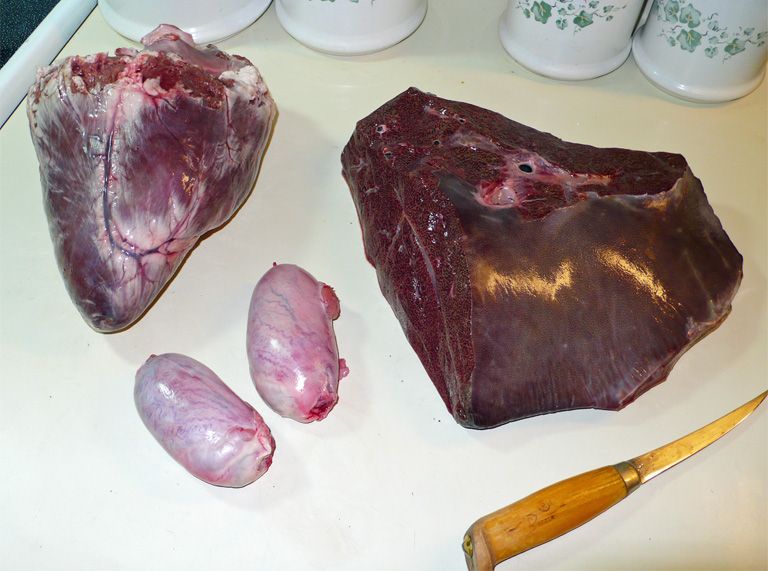 Three culinary delights: Elk liver n onions, elk filet wrapped in bacon, and elk cajones: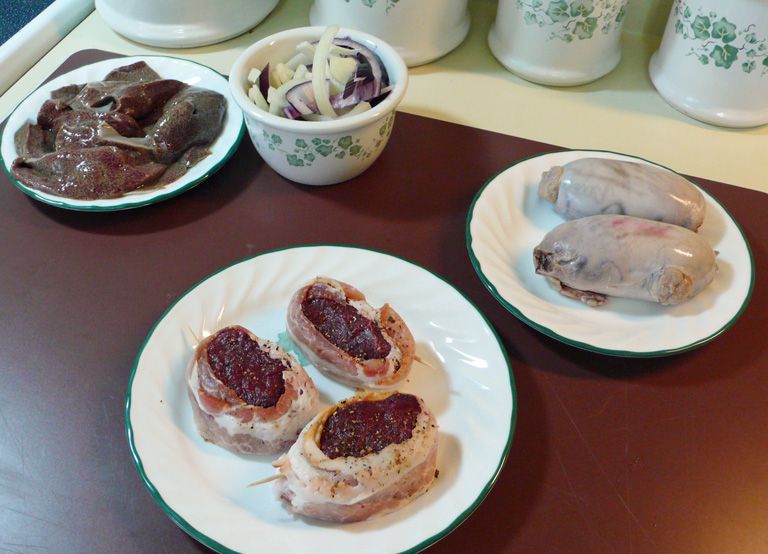 Soak your balls overnight in some cool, and refreshing, lightly salted warm water. Drain and rinse the twins.
Make sure you pierce each gonad before parboiling so you don't "bust yer balls."
Add carrots, onions and a Bay leaf or two to some lightly salted water and over low heat simmer the nads for 10 minutes.
Save back the broth.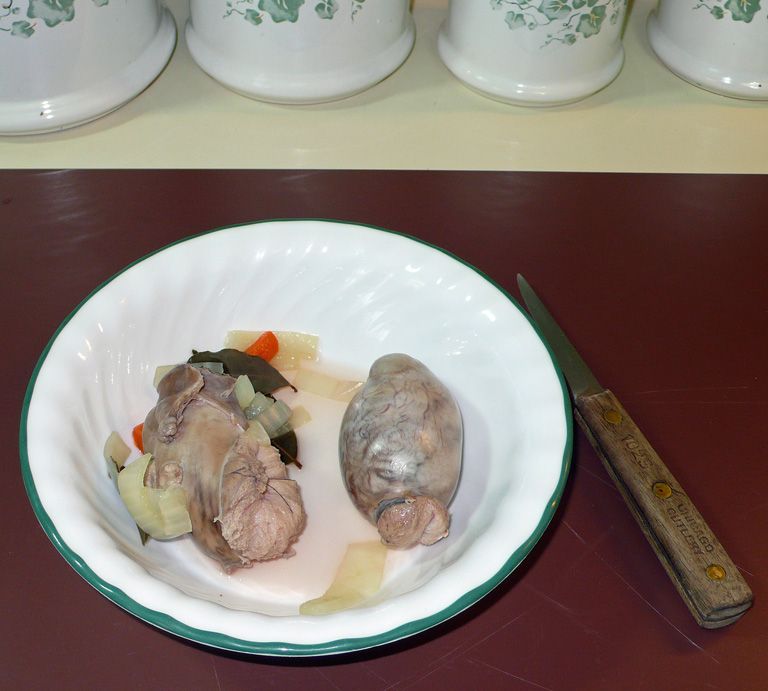 Rinse in cold water and then skin them babies:
Slice the balls 1/4" thick and soak them in the broth overnight.
Mix 1/3 cup of milk with an egg. Dip the slices in the mixture and then roll in your favorite fry coating: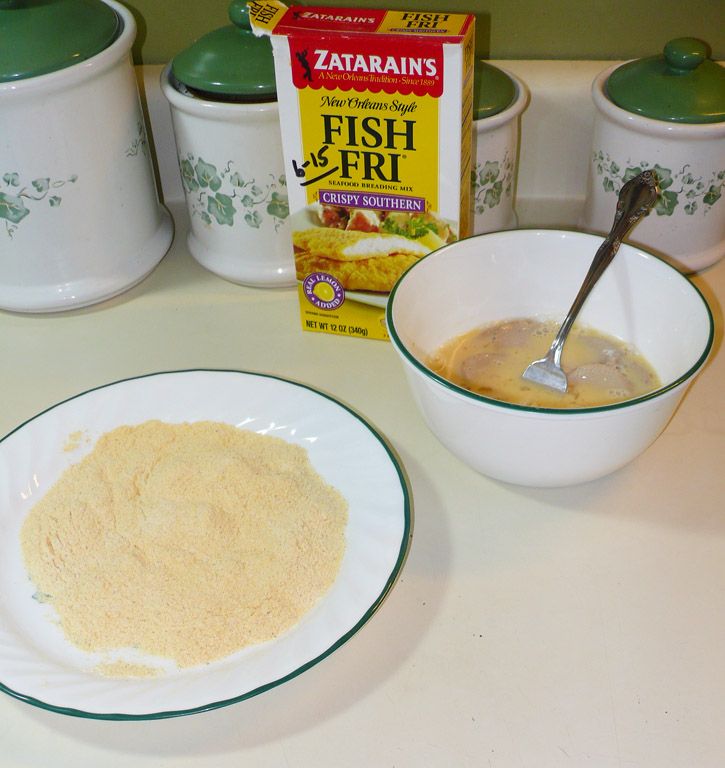 I double-dipped these: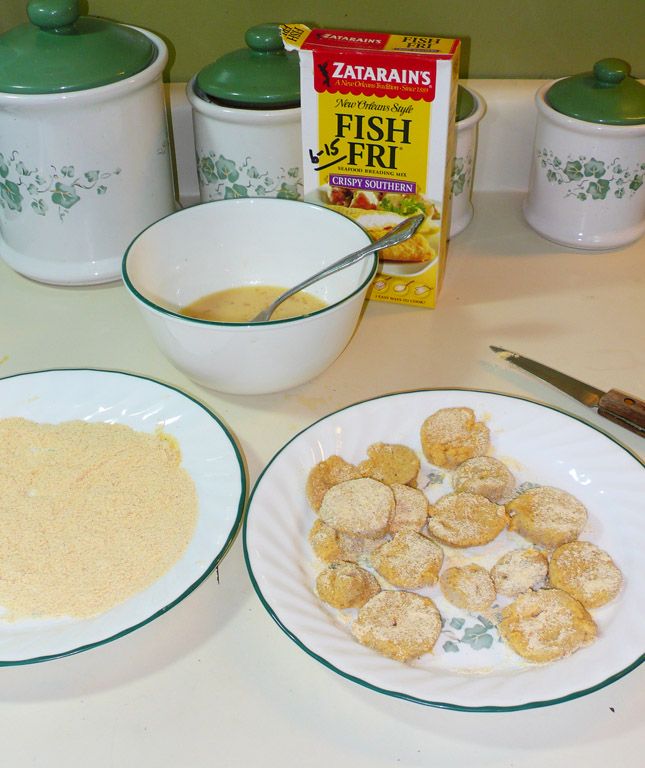 Fry in 375° oil until a golden brown. Serve them nuggets with chips and ****tail sauce:
Mrs Goob said "Hey, those are nice lookin' nuts"