I prefer to pluck my ducks and eat them whole. I find the hind quarters and the trunk to have a considerable amount of meat and are quite tasty, especially on a puddle duck. I would never think of leaving those parts in the marsh. If a bird is shot up or full of pin feathers I will skin them and then cut them into pieces.
I've often heard "There's nothing on a duck besides the breast." Again, there's a lot of meat on a duck besides the breast meat and to prove it I've butchered a young mallard and weighed all the parts. Here it is all broken down:
The whole mallard weighs 16oz; no giblets (neck, heart and gizzard), no liver, and the bones in the wings and legs were removed.
The breast, bone in, weighs 9oz: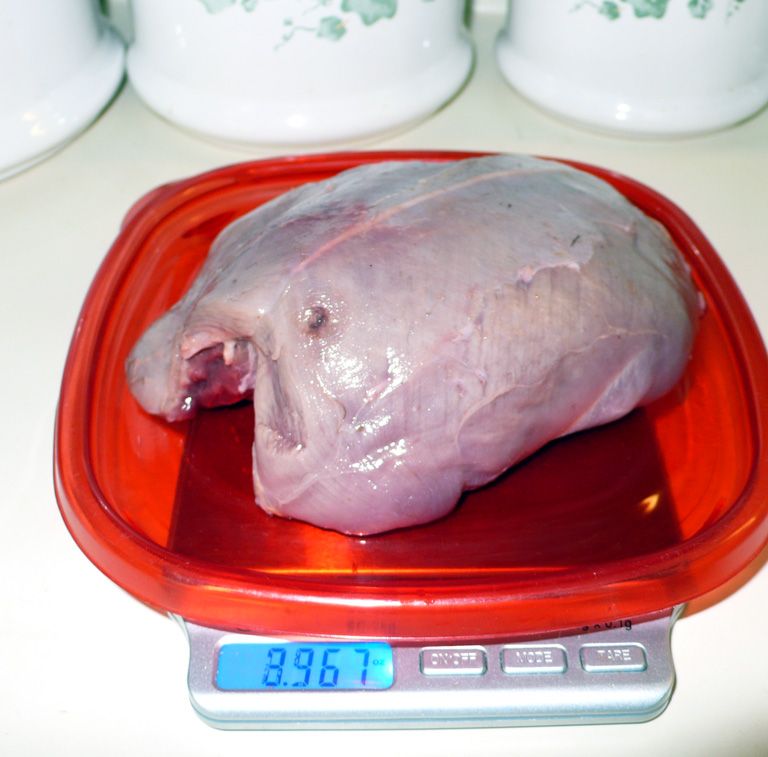 The rest of the duck weighs 7oz: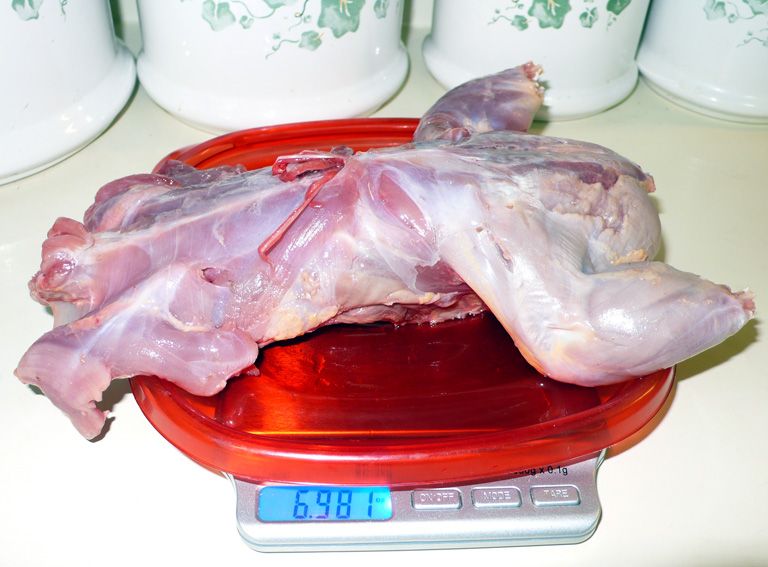 Breast, boneless, weighs just under 8oz: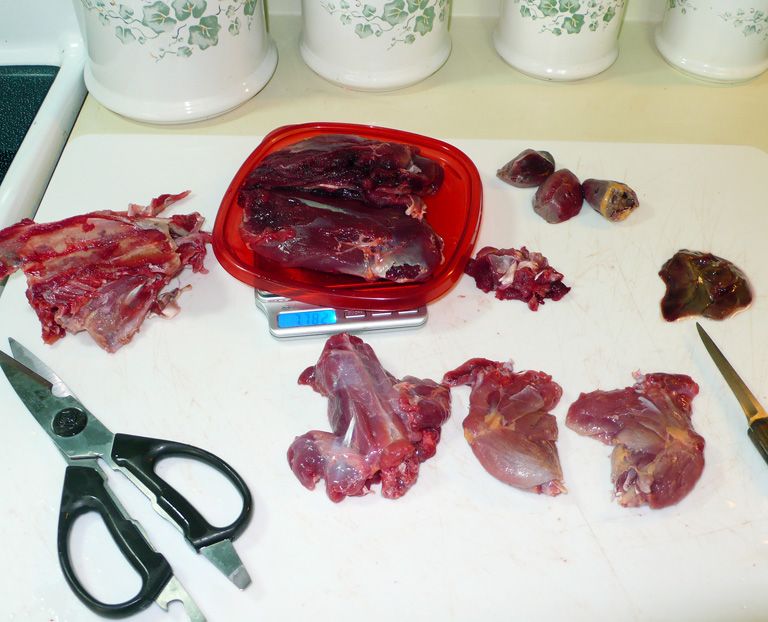 In this picture the legs and thighs and the trunk were removed from the carcass and weighed. Total weight is 5.5oz for the three edible portions of duck...not bad:
The back part of the carcass was also removed. There's only a small amount of meat on this part. Also find the breast bone in the lower right of the photo. There's usually a good amount of meat left on the bones when a duck is "breasted out, especially around the wishbone and shoulders.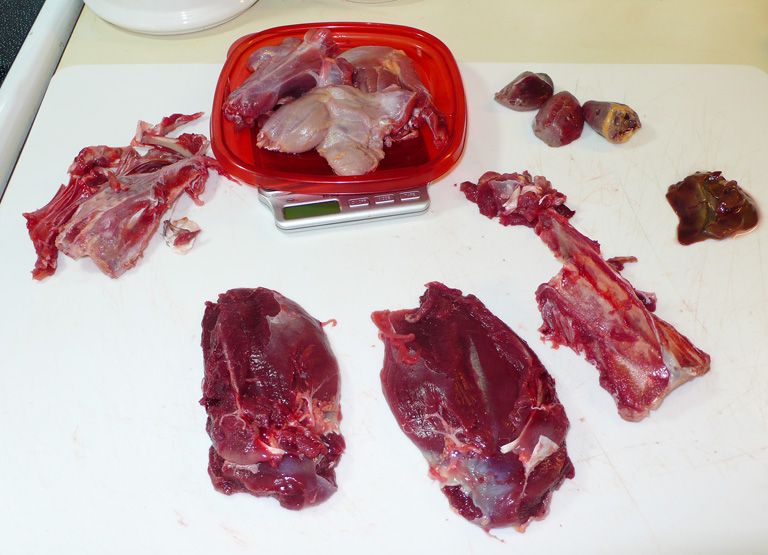 The legs and thighs are my favorite part of a duck. They weighed 3oz on this young mallard drake: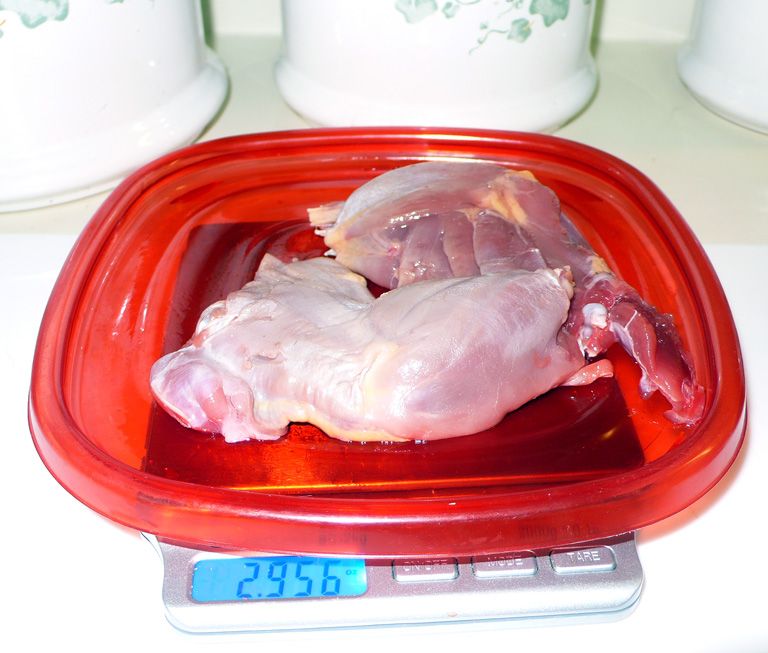 So if you're jerkin' that breast out and tossin' the rest of the duck in the mud you're wasting about 33% of your tasty ducks.
Look at it this way: if you would keep all of the duck you'd only have to shoot 200 a year instead of 300. Think of the savings in shells, gas, Mojo batteries, and wear and tear on guns and equipment. I'm thinkin' you could fill the freezer by Thanksgiving and screw the duck hunting when it's cold and frozen up.
.