Discussion Starter
•
#1
•
Here is a late report I have wanted to share for some time. I guess the threads about concerns over members not sharing the same amount of reports as in times past helped spur the motivation. The other part is a lot of waters around the State are losing their ice and I am getting real excited to get the pontoon out. The pictures below are from my last soft water trip in Idaho back in October. Although the quantity wasn't what one would have liked or expected, the quality was unlike anything I have experienced. I did not land one fish under 20" in the first 2 days I was there, with the biggest coming in at 26". The bite was soft, but once they were hooked I had more than one take me to my backing. In 2 ½ days I caught 24 fish and only 2 of them were under 20". All fish were caught with simi-seal leeches and olive buggers using a variety of retrieves. Now on to the pics.
I'll start off with a couple pics of my big fish. This is me and my brother in law. Though we didn't have a scale, we did have a tape. His fish taped out at just over 24" and mine taped out just over 26". Not to start a controversy, but we estimated the weight of his around 6 lbs. and mine 8+ lbs. It was the only fish I kept all weekend as I held on to it too long trying to get a camera and it wouldn't swim off on its own. Oh well, the fillets were amazing.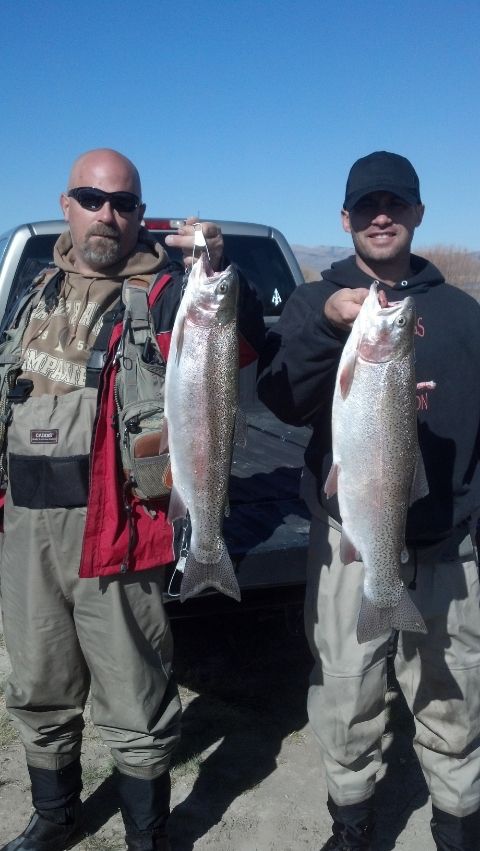 A shot of the 26 incher in the grass next to my rod.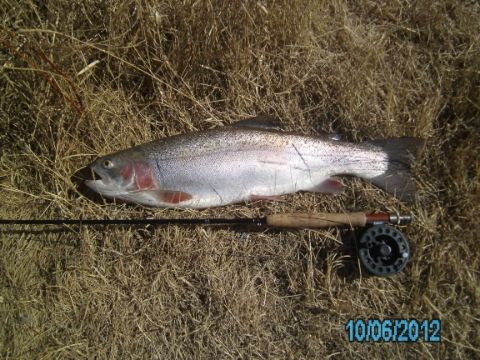 Me in my pontoon holding up a 22" bow.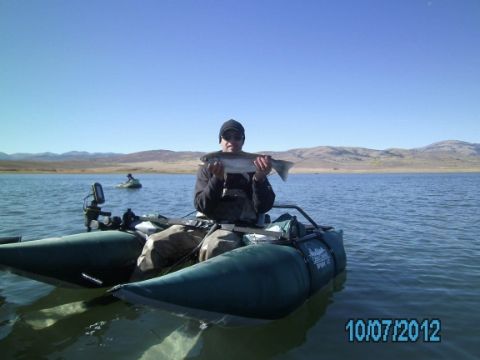 A shot of a 24" bow. This fish took me into my backing almost 30 ft. and did some aerials that were unreal.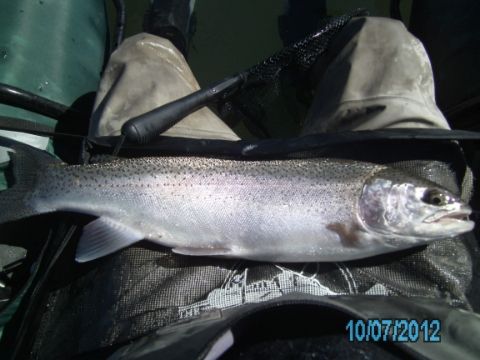 23 Inch Cutt, the only cutt I caught the entire trip.
I have been tying up a lot of flies in prep for some ice off spring fishing. I have Deer Creek, Minersville, and Otter Creek on my radar right now; I will post a report if and when I go