Discussion Starter
·
#1
·
Range day on Sunday morning left me with these three targets.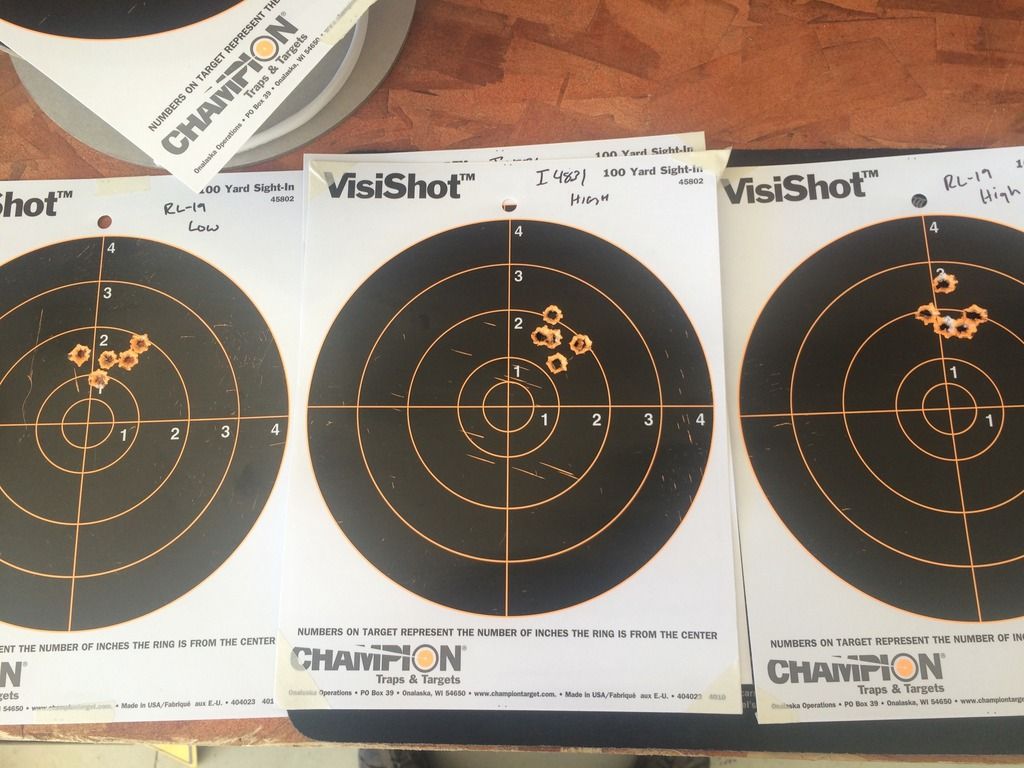 These are all from slightly different loads out of the same rifle. All used FED 215 primers out of my X-Bolt 7RM, full length sized brass, none showed abnormal pressure signs.
Center target was 63 grains of IMR 4831 (book max) under 160gr. Partitions loaded to the book length of 3.29.
Left and right were 160gr Accubonds over RL-22 (I realize I wrote RL-19 on the targets) One was 59gr the other was 61gr charge (book max is 63 I think). All were loaded to the 3.29 OAL
So, where do I go from here? You think this can be dialed in further or should I just leave well enough alone? If it can be better, then where do you suggest I look for tweaks to make?