Discussion Starter
·
#1
·
My old home-made grinder will be 26 years old this year (I think, my memory could be better.) It has ground, on average, 300 lbs of beef, pork, and wild game per year….close to 8,000 lbs of meat! (I should add that sausage meat most of the time is ground twice.)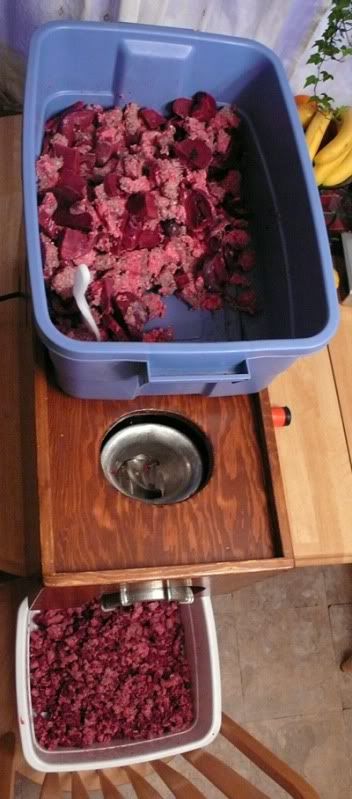 It's a #32 hand-crank converted to a motor driven. I made the contraption at work, mostly on my own time. For 15 years a dozen of the guys and gals at work that loved to hunt shared the grinder for grinding deer, elk, moose, and countless numbers of antelope.
I cut the handle off, cleaned up the remaining drive hub and welded the hub to a flex-joint coupler: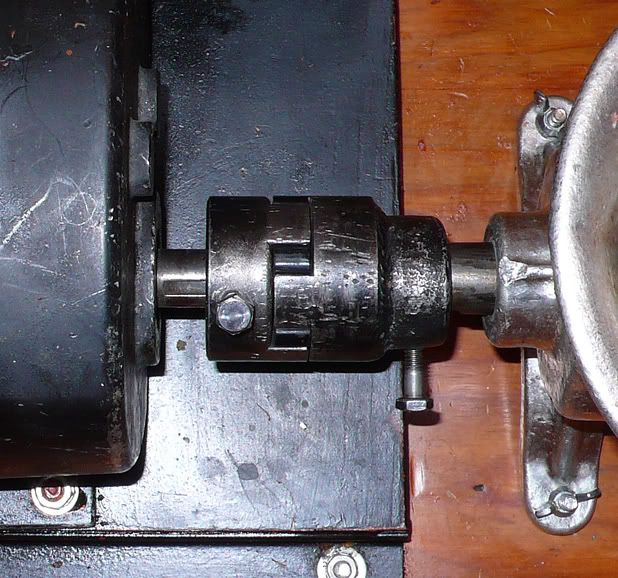 Got a gear motor and built a stand to make the motor shaft the same height as the grinder shaft. Two to four wingnuts hold the grinder down and it's easy to remove for clean-up: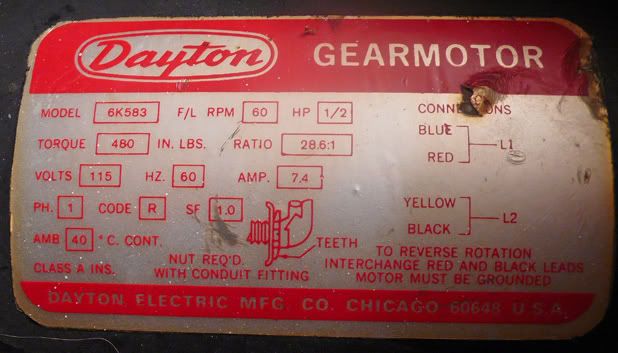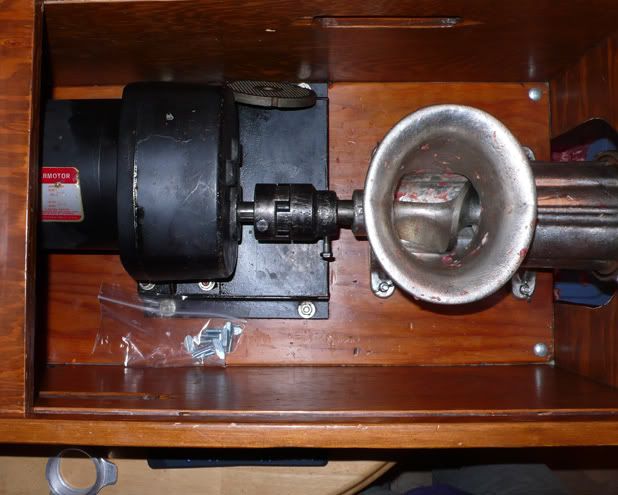 Put it all in a plywood box with a sliding lid. I operate it with a foot switch: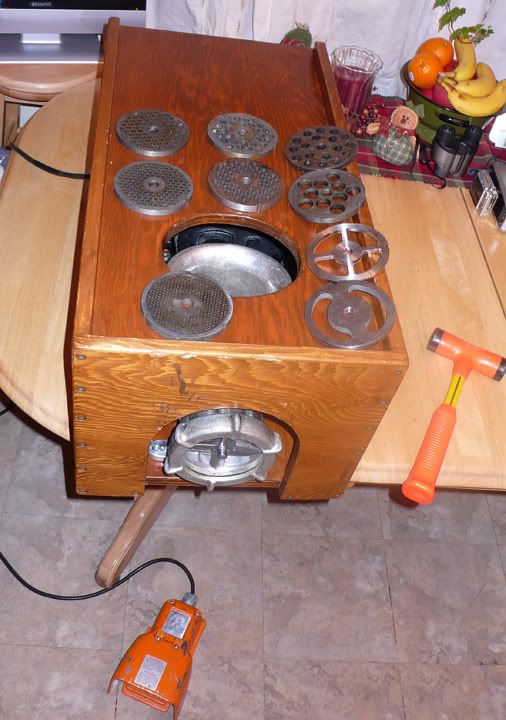 It could be safer. The lid protects the user from the rotating shaft, but it has a large and short feed opening unlike the factory #32s that have a small feed opening and a long feed neck making it very difficult, or impossible, to get your hand in the auger. We use a paddle or plastic drinking glass to move the meat around: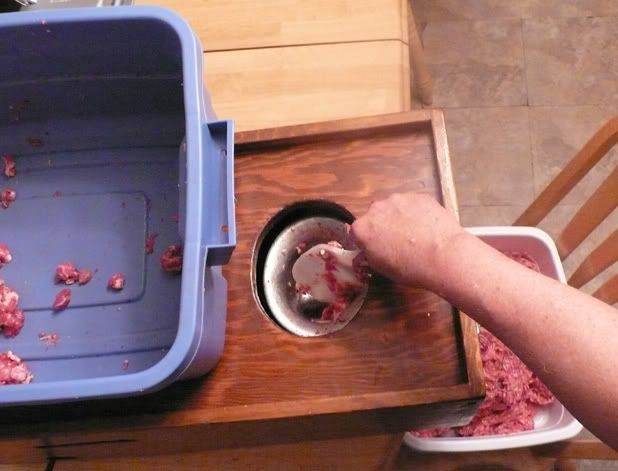 The grinder will take frosty fist-size meat pieces, as long as you want, with ease: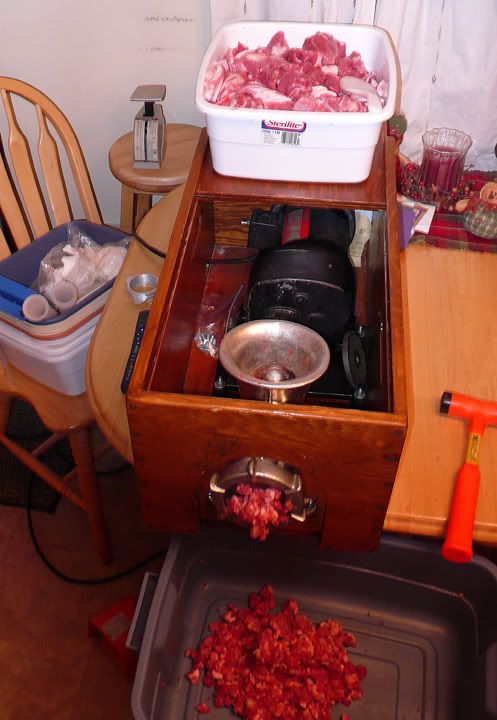 I even have an old press/stuffer that slides into the lid groove on the top of the box. The weight of the grinder keeps the stuffer steady when turning the crank: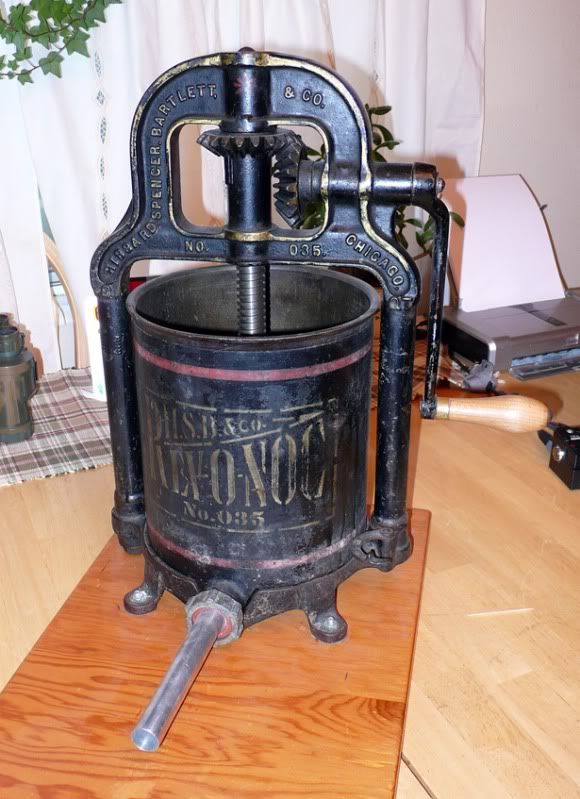 Man the stories this ole grinder could tell!