is called "guanciale"; say
gwahn-chay-lay.
It's cured hog jowls.
County fair time here in Southwest Wyoming and a hog's head can be found dumpster diving at any locker plant in Uinta County....uh....actually this hog, named Hattie, belonged to a friend's young daughter and was entered in the fair.
The head was skinned; a communication mix-up. I prefer to have the skin on or to leave all the cheek fat on if it is skinned.
Trim the cheeks, the jowls, from the head, saving the scraps and the remainder of the head for head cheese.
There's a bajillion cure mixes for face bacon. I used salt, fresh thyme and minced garlic loosely following a recipe from the outstanding book
Salumi
by Ruhlman and Polcyn. Rub the spice mix into the meat and then wrap the cheeks with food wrap.
Store the salted meat in the fridge for a couple days. Remove the jowls and drain off the liquid. Lightly rinse with cold water, pat dry, and then add a little more rub. Wrap in food wrap and then weigh them down to flatten them. Refrigerate for another two or three days.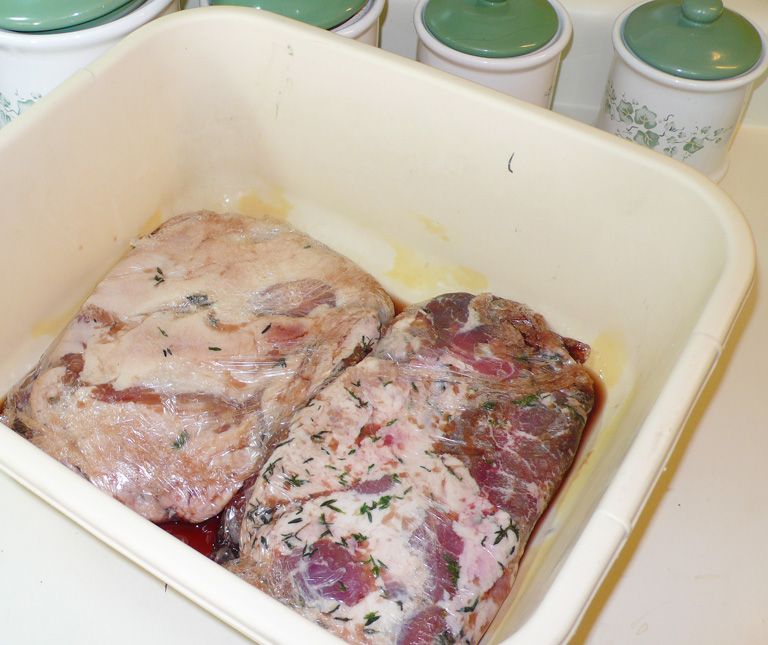 Remove the brined cheeks and rinse in cold water and pat dry. Rub with white wine and then run a string loop thru each piece.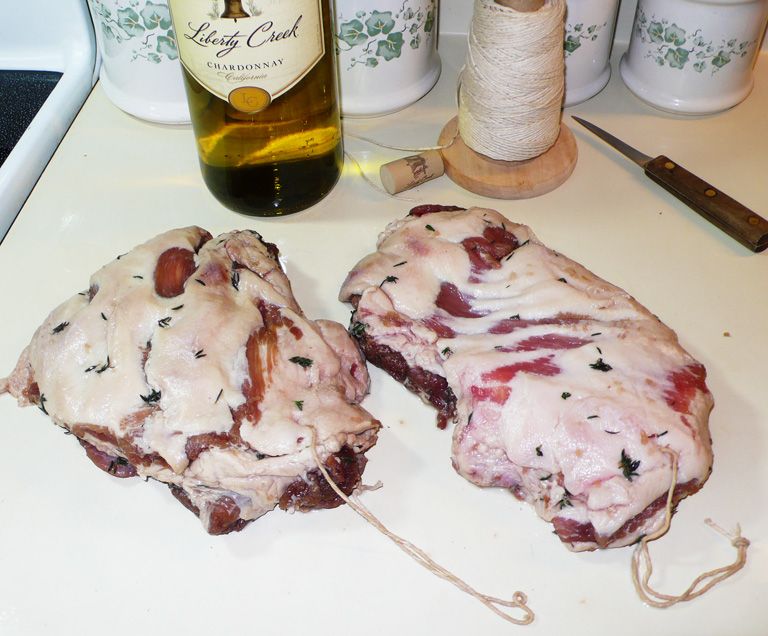 Hang in a cool dark place for 2 to 4 weeks.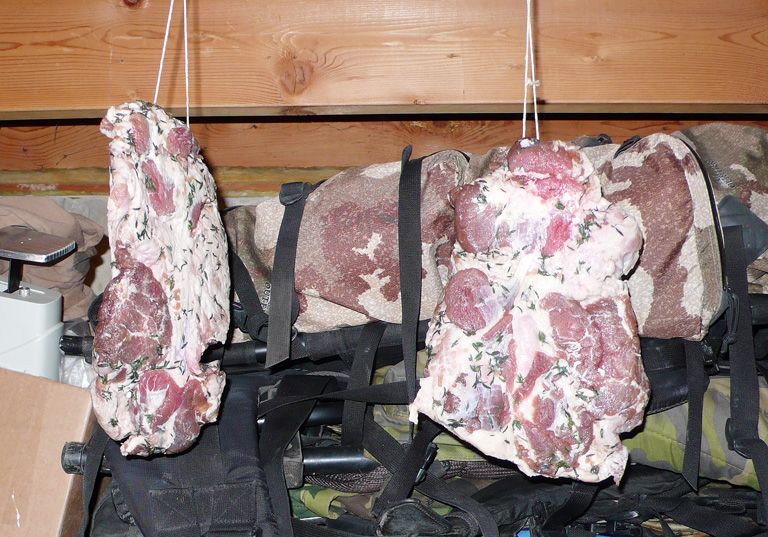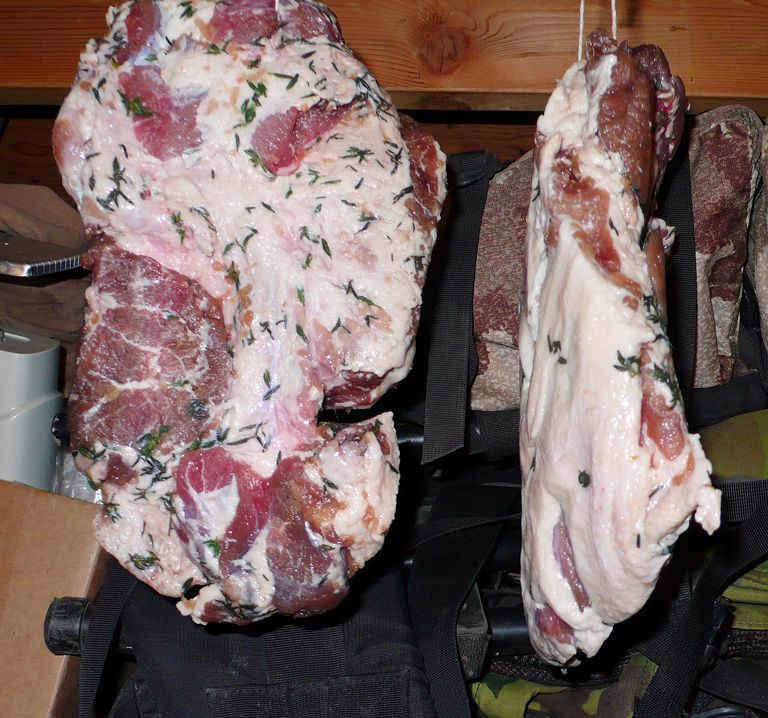 more later
.