Discussion Starter
·
#1
·
Had a great trip yesterday. Drove out to my Taxidermist and and picked up my wife's Lake Trout she caught this summer. I figure this is just as much a fishing trip report as any other, I did come home with a nice fish. Thought I'd share a few pictures,
My wife's fish from 2007 - 27 Lbs - 38.5 inches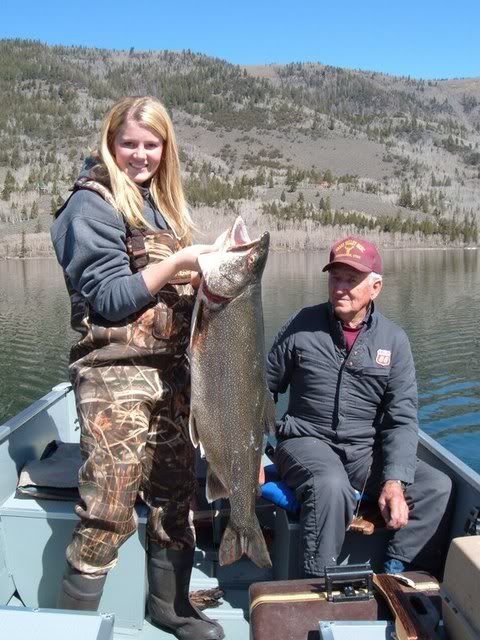 My wife's Mount
My fish from 2005 - 30 Lbs - 39 inches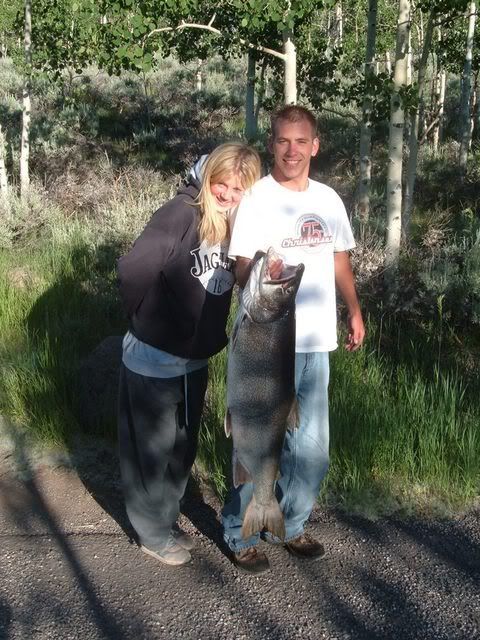 My Mount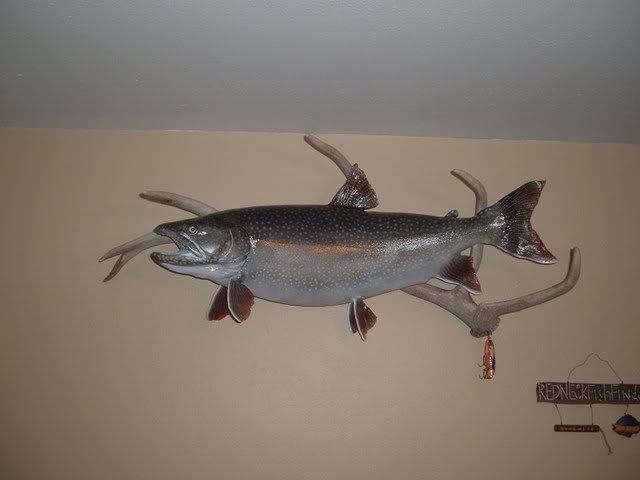 Both Mounts Together On The Wall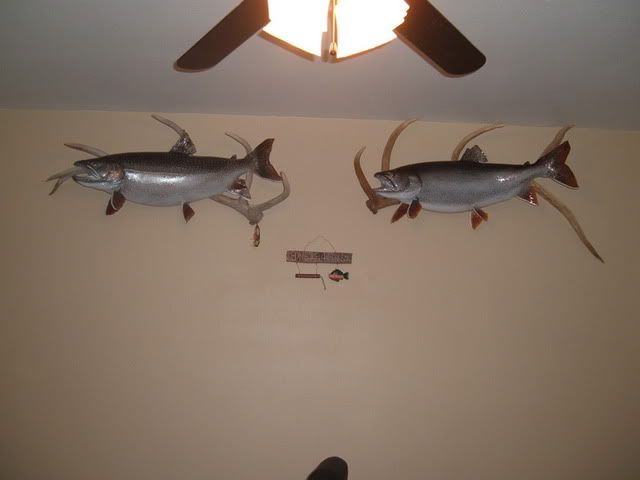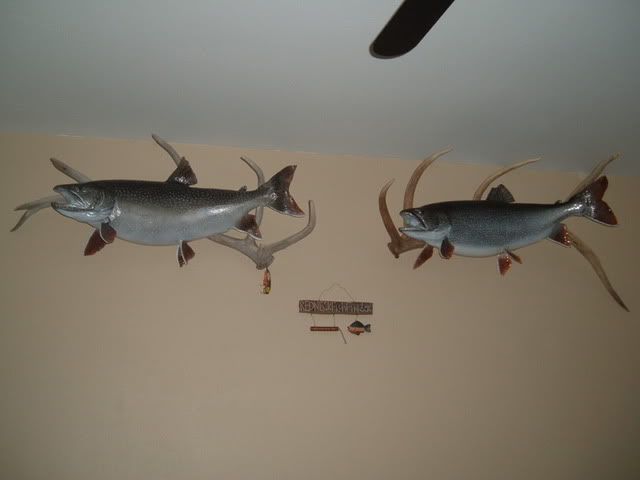 Both fish are from Fishlake. Hope you like them, We sure do.
Tatter