Hey gang,
Yes, I went pheasant hunting again...
When Northslope put out the invite to go to a private ranch and shoot roosters in the late season I couln't pass it up. Plus, I'd never hunted South Dakota (hunted every other state) but not So Dak. We also had doe deer archery tags. But, with Northslpoes rangefinding skills and my sneeking skills on the fritzz the deer were very safe this trip.
Late season Roosters can be a tricky bird to pin down and we worked our tails off for most of the birds we shot. Did we mention it was cold?
My wolf pack didn't mind the cold. In fact, I think they prefer it. The colder the better!
Heidi sporting a full face of whisker sickles.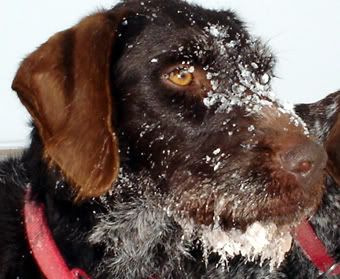 Heidi with her Grandmother Dotti after a cold morning hunt in a blizzard.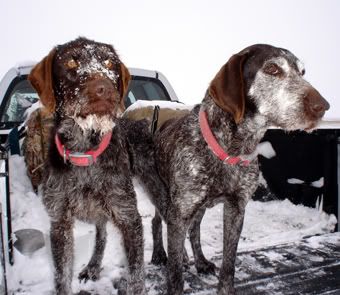 Northslpoe found this Sharp Tailed Grouse and made it his pet. (I didn't have the heart to tell him is had died earlier that day of lead poisoning.
) The sad thing is, he took it home to his kids and told them it was just "sleeping". :shock: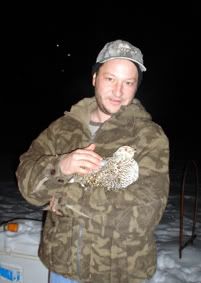 The end result of four guys, four dogs, and four days of hunting. 8)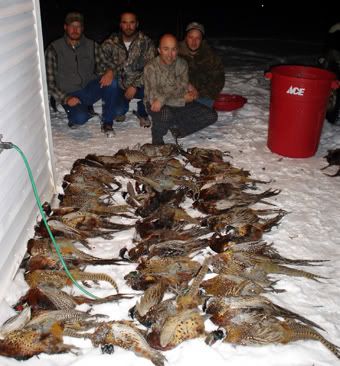 Great hunt, great guys, good times...
Tex Out.