How 'bout this contraption. It's called a Downjigger. Hook it to the downrigger cable with the cannonball weight hooked below. Then hook the release for the lure to the clip at the end of the parachute. The propeller at the front spins and the gearbox lets line out then reels it back in...Hey I'm not making this up... While the line is going in and out it is also going up and down the threaded shaft.
My wife got it for me for Christmas about 12 years ago, God bless her.
Close-up view of gearbox: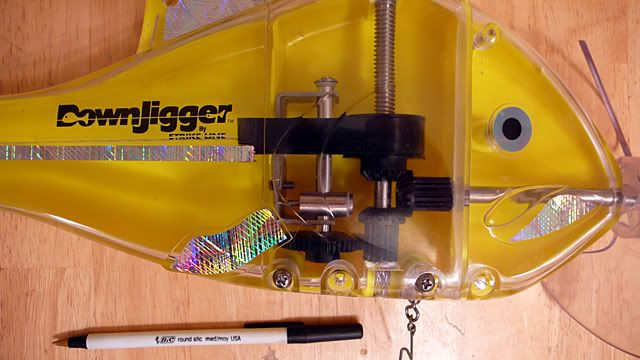 I actually caught a fish with it, a small mac.
I'm gonna donate it to the "Ripley's Believe It or Not" museum