Discussion Starter
·
#1
·
Tagmbagm posted up his first attempt at mounting ducks, a nice little GW teal.
I think his first mount shows some good potential and rather than hyjack his post I thought I'd start another one to try to help him and anyone else out there just getting started in this great art form of taxidermy.
I mounted this little dumper today and I tried to do him up in the same pose tagmbagm was going for with his piece.
I used this reference photo. My intent was not to copy the photo exactly the way it is, but use the photo to get general shape, feather group alignment, posture, balance and attitude.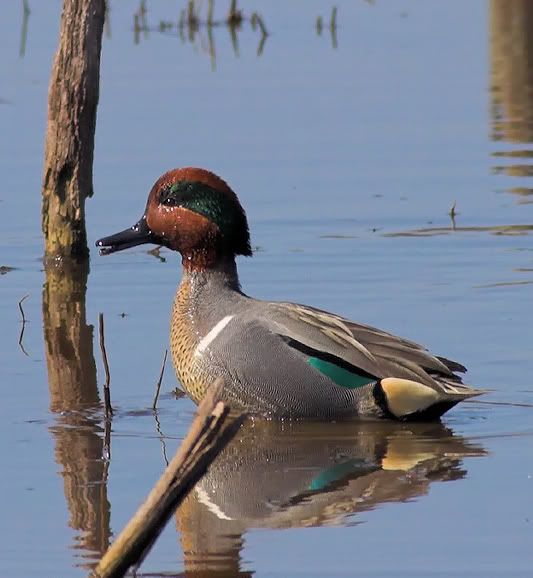 This is the end result of my study of the reference photo. I also tried to come as close to tagmbagms teal as I could and get the same basic pose.
Tagmbagm, I hope this helps you out. I know if I'd had guys showing me stuff like this when I was young and learning it would have made the learning curve a lot smoother. Good luck on your next bird and we'll hopefully see you at our taxidermy show in May.
Cheers,
Tex