I went handgun antelope hunting this morning. I took a .44 mag wheel gun and only 6 shells. (My short-term memory could be better; I left my shells on the kitchen table next to my range finder). I walked up to within 75 yards of a herd of a dozen or so antelope. I shot at and missed a nice 15" class antelope. I think I shot low.
All but this small buck ran off. I followed the smaller buck on foot, then on my knees and got to within 50 yards or so of him. I shot him and he dropped dead in it's tracks. The 240 grain Hornaday HP/XTP hit him in the spine.
The horns are 13 1/2" long. It's only my second handgun antelope.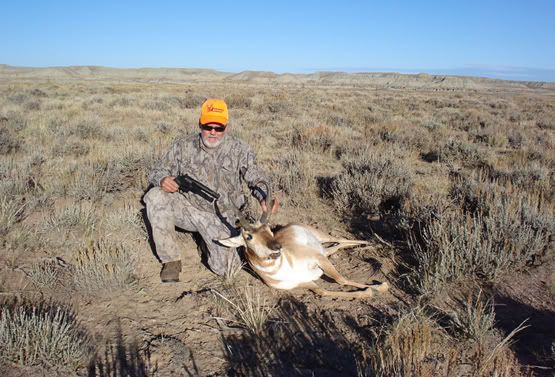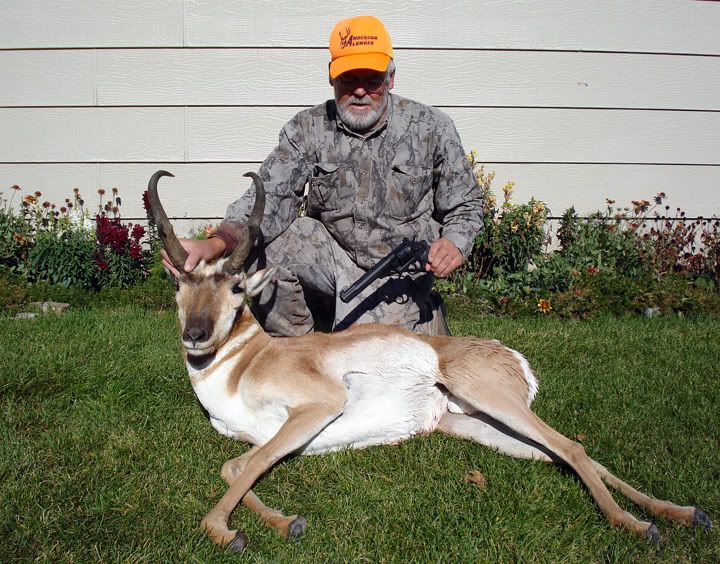 8)