It's been over 30 years since I had any jack rabbit. I shot a couple while coyote hunting north of Evanston on a cold and snowy winter day; baked one and made salami out of the other. Just didn't care for it and hadn't eaten one since.
With all the positive remarks by UWN members lately about eating jacks I've been thinking about trying them again and this would be a great time to do so. This year there's an abundance of grasses and forbs and the jack rabbit population is high. As-a-matter-of-fact there are enough jack rabbits out there that a hunter can be selective and harvest young jack rabbits only.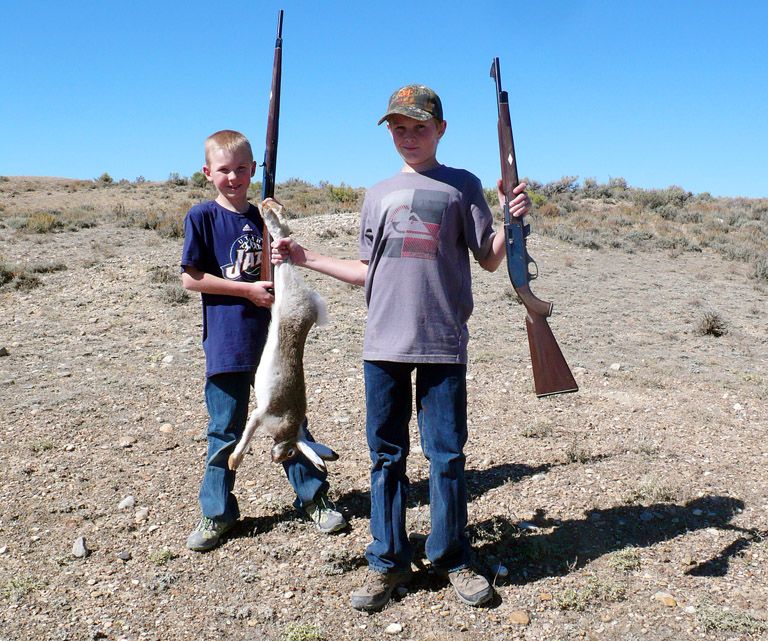 My brother and I deboned 5 jacks and packaged the meat, around 11lbs, for salami. More on that later.
An average-sized jack rabbit was cut up into pieces and soaked in lightly salted water with a splash of vinegar for 24 hours. A little bit of vinegar helps remove blood and some of the gamey flavors. Don't overdo it, a tablespoon of vinegar in a quart of water is enough.
The meat was then drained, rinsed and air dried. An hour in the freezer made it easier to cut the meat from the bones. Ended up with 2lbs 5oz of meat in a little over 30 minutes of trimming.
The pic below is meat from one jack rabbit, including a bowl of cooked scraps:
37oz of deboned meat from one jack rabbit; all of the fat and most of the white skin removed.
Decided to make jack rabbit ground meat; some for burgers and some for chili:

Jack Rabbit Burger

Ingredients

1lb - jack rabbit meat, cubed
1/4lb - beef fat, cubed
2 tbsp - minced onion
1 tbsp - Worcestershire sauce
salt and pepper to taste
Instructions

Mix the fat with the meat and place in the freezer until frosty.
Add all the ingredients and mix well.
Grind thru a 3/16" plate and form into patties.
BBQ as normal making sure the burger is cooked "well done".
Made Jack Rabbit sliders from the ground jack rabbit. They tasted fine, no disagreeable odors or flavor. I will do this again, probably leaving the Worcestershire out.
Whipped up a pot of chili using about 1 1/4 lbs of jack rabbit ground meat. I think "chili is chili". It has so much stuff in it it doesn't matter what kind of meat is used. :grin: Anyway, this chili is our family's normal recipe, not too spicy and nothing different, or extra, added just because it had jack rabbit in it. It is really good, again, with no disagreeable odors or flavors.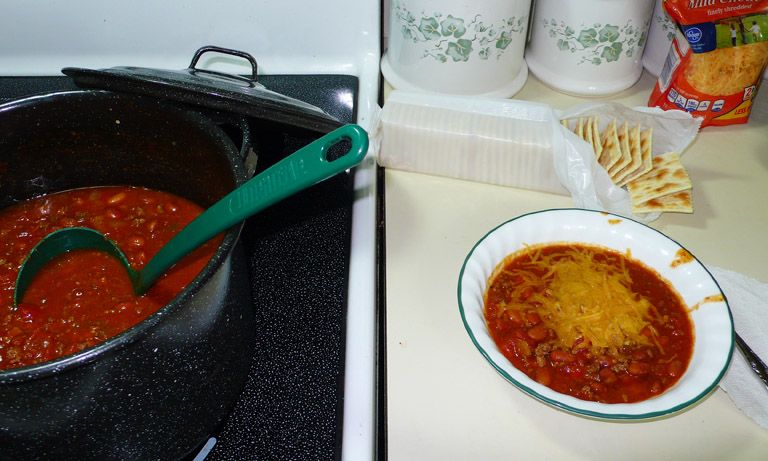 Jack Rabbit Chili

Ingredients and Instructions:

Simple: Just use ground jack rabbit mixed with about 20% beef fat in your favorite chili recipe.
I can't thank the UWN members enough that stood up for eating jack rabbit leading me to trying them again.
.