This tastes super and works well with any big game or beef.
Jalapeno Steak
Ingredients:
4 - jalapenos, stemmed
4 - cloves garlic, peeled
1/3 cup - lime juice
1 1/2 tbsp - cracked black pepper
1 tbsp - dried oregano
1 tbsp - coarse salt
1 1/2 lb - cube steak
Directions:
Cut garlic and peppers in pieces
Place marinade ingredients in a blender and puree.
Place steaks and marinade in a Ziploc bag. Store in refrigerator overnight.
Remove meat and drain. Discard marinade.
On a hot BBQ grill cook steaks for 5 to 6 minutes on each side.
Serve with rice.
Bison cube steak: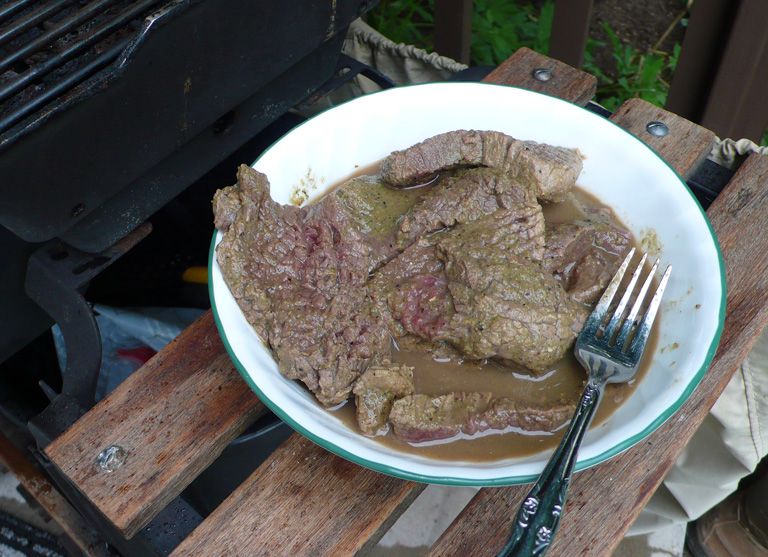 Bison can be tough, so medium rare is enough: