Yesterday I heard they closed down the Maid-Rite restaurant in Layton. sad

I love those Maid-Rite loose meat sandwiches. Where I grew up there were about 6 of them close by, 3 on the Illinois side and 3 on the Iowa side of the Big River. Fond memories; man, I had many a cheap date at those Maid-Rites, and boy you just can't beat that Midwest comfort food.

So I was in a Maid-Rite mood last night and made me some using 3/16" ground bison. Great flavor, easy to make.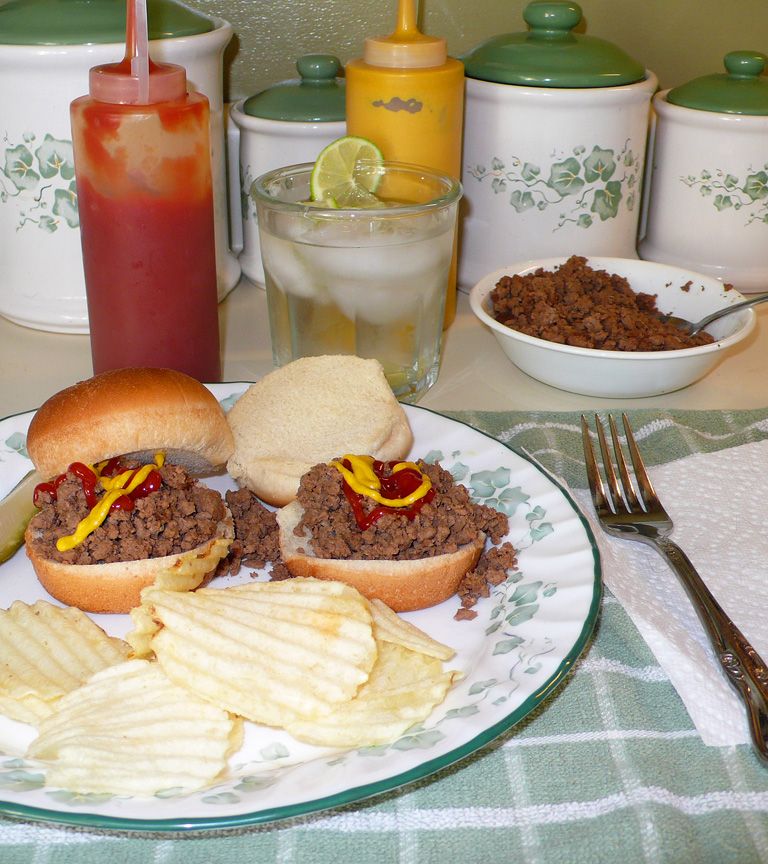 Maid-Rite

Ingredients:
1 1/2 lbs - 3/16" ground wild game
3/4 cup - minced onion

12 oz can - beef broth
2 tbsp - brown sugar
2 tbsp - apple cider vinegar
2 tbsp - Worcestershire sauce
1 tbsp - soy sauce

slider buns
optional toppings: grated cheese, ketchup, mustard, pickles, onions

Instructions:
> In a large skillet over medium heat cook the meat and onions, covered, for 10 minutes.
> Drain off any grease.
> Stir in all the remaining ingredients.
> Reduce heat and simmer, uncovered, for 30 to 45 minutes.
> Stir often to keep the ground meat crumbly.

Using a slotted spoon, serve a heaping spoonful on a warm slider bun and load it up with your favorite toppings. I like ketchup and mustard with potato chips and dill pickle on the side!