Discussion Starter
·
#1
·
I've always been one to try something new, so when I got the chance to head south this winter, in search of warmer weather and desert quail, I jumped at the opportunity. I'm glad I did.
We decided that we'd try our hand at flying ourselves, our guns, and our dogs to the destination. With a little bit of luck and a lot of planning we all arrived safe and sound.
Ready for the trip.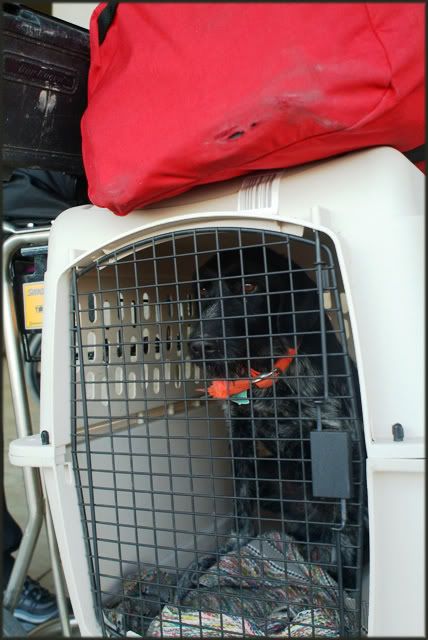 Along on this trip was my father, Paul, and friend Mike. We only had four days to hunt, and we wanted each one to count; we were going to hunt hard. I also toted a new DSLR camera, and although I didn't have much experience using it, I'd hoped for some great pics.
After arriving at the airport, securing the luggage and picking up our rented SUV, we headed further south. We were greeted by Mearn's Quail country…and lots of it.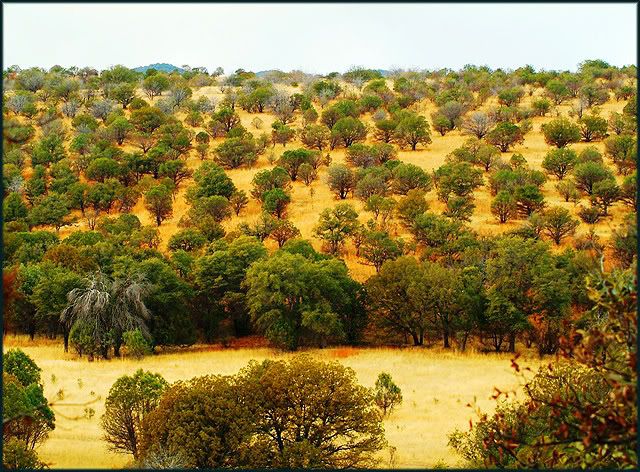 The next morning greeted us bright and early, and with fresh sign. Here a covey of quail were digging and scratching for food. And while the first couple of canyons we hunted had great sign such as this, we sadly found no birds.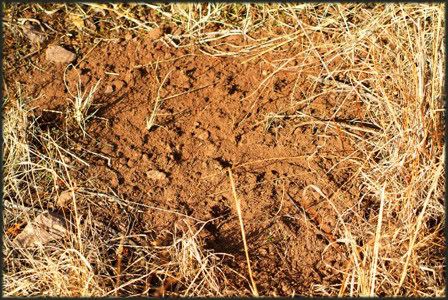 Discouraged, we headed for water.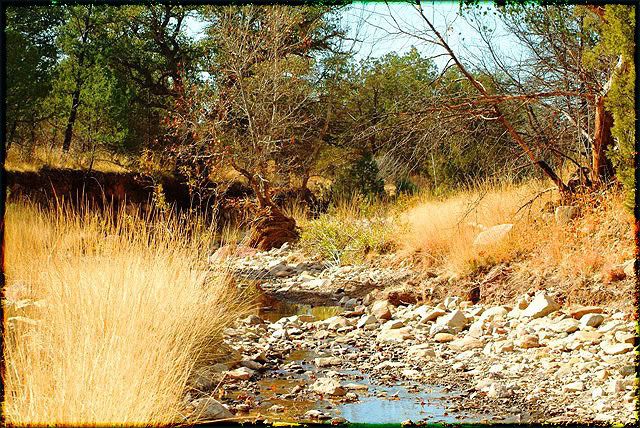 We worked up and down the side hills near a stream. Finally, Oprah pointed a small covey of three birds. Surprised, we didn't even fire a round.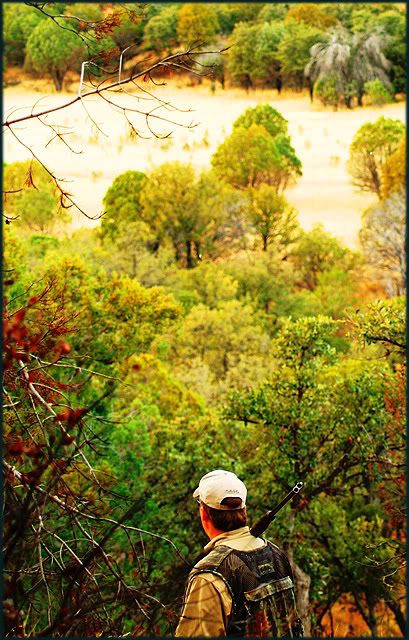 Further up the canyon we hit paydirt. Our first Mearn's Quail; a great ending to a first day of hunting desert quail.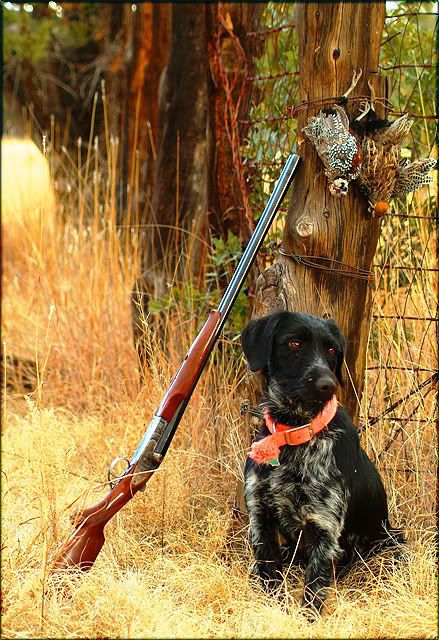 The next day came early, and we headed for some likely country.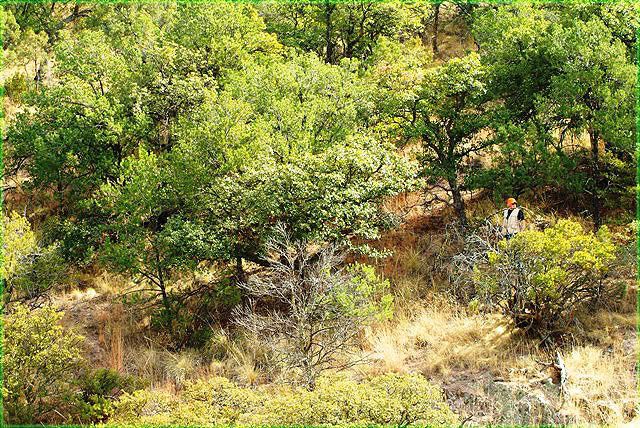 Pretty easy walking, compared to chukar hunting anyway, and less cacti than hunting the other desert quail. Although every once in awhile we'd get into a "sticky" spot.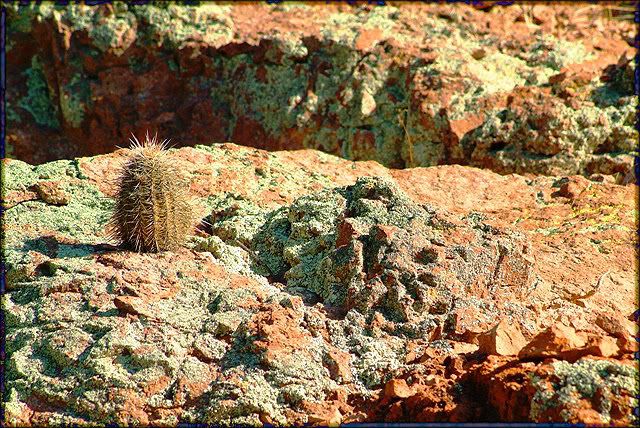 Oprah Vom Treborwolf
. We could only bring one pup with us on the trip and decided to bring the close-working wirehair.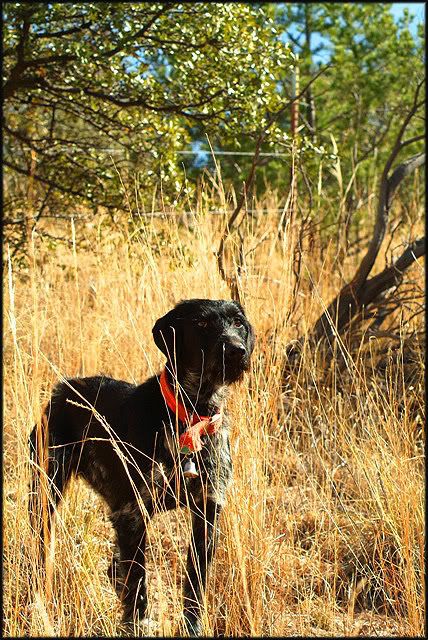 It certainly paid off, but as the day warmed, her hunting enthusiasm waned. Dog tired.
We hunted hard that day, but found few birds. We did find some old sign. Here a covey roosted for the evening, as noted by this small concentration of droppings.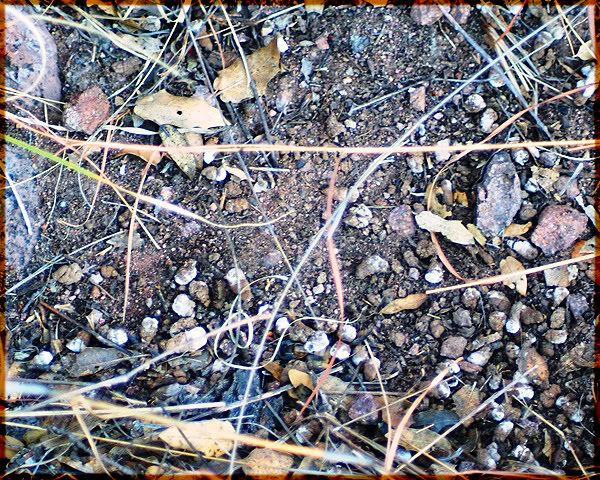 We weren't the only ones hunting quail.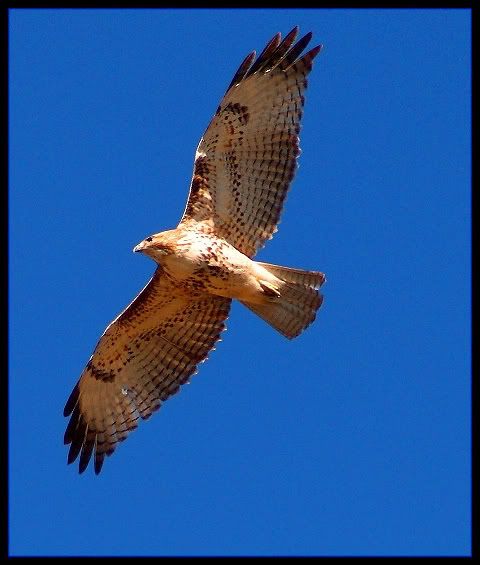 Then, as the day came to a close we found this: Fresh diggings! Using their long claws and massive beaks, Mearn's Quail "dig" for tubers, roots, bulbs, and other tasty morsels, leaving behind telltale dig marks in the desert soil.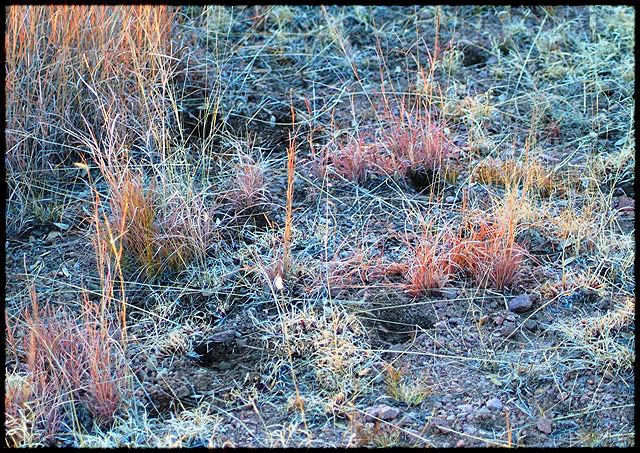 And with such sign came Birds. Here is an immature male.
Telling the birds apart in flight was a little tricky, but you could distinguish flushing males by the large dark/black areas on their breasts and vent. Once in the hand identification was easy. From left to right: an adult male, an immature male, and a female Mearn's Quail.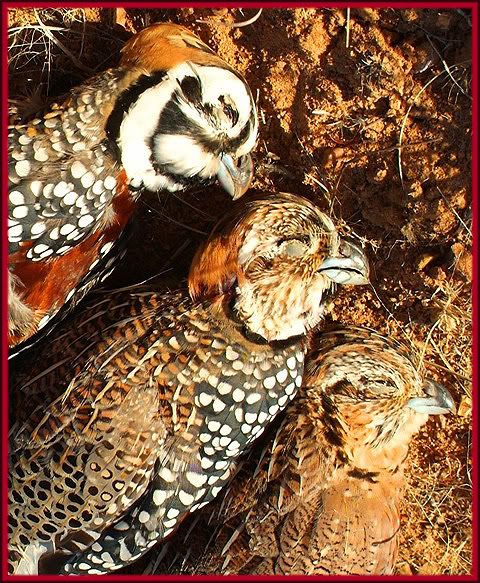 After some sandwiches we headed for the hotel.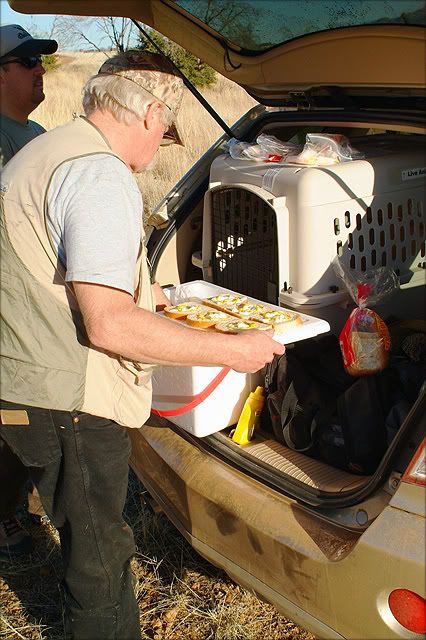 Yours truly.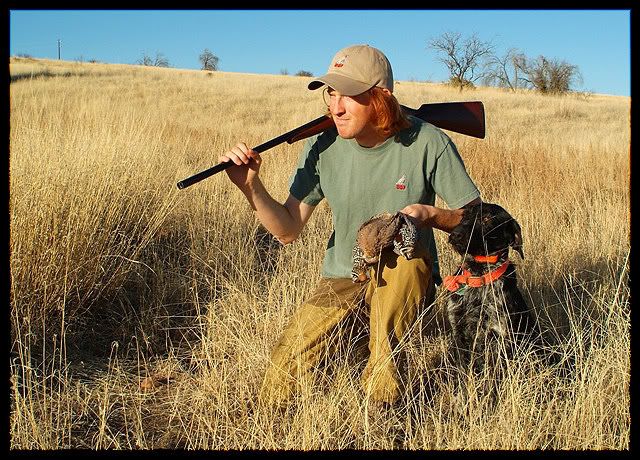 We'd hunted hard for two days and didn't really have that many quail to show for it, but I'm not really sure that it mattered much. Here we were, having the time of our lives, all the while in tee-shirts and ball caps! Paradise indeed.

The next day we were going to hook up with a fellow forum member, also down from Utah. As usual he was a pleasure to hunt with…