Discussion Starter
·
#1
·
Here is a pic from an e-mail I got regarding a bowhunting accident. I have omitted the name of the guide for privacy purposes. No wonder the hunter hired a guide, obviously not the sharpest broadhead in the quiver :lol: . I hope he gave the guide a good tip. I bet the guide is wishing the guy was shooting a mechanical :wink:
The story:
"Check out this picture of "......". He was guiding a bowhunter in Southern Utah this fall on an elk hunt. The guide was situated about 10 feet in front of the hunter and cow-called in a bull. As the guide turned his head back to give the hunter the yardage for the shot, the hunter had already pulled back his bow and let his arrow fly, not realizing that his arrow was right in line to hit the guide. The muzzy 100 grain fixed-blade broadhead sliced the guide's forhead wide open (as you will see in the pictures)!!!! I guess it could have been worse....but not much!!!"
The pic: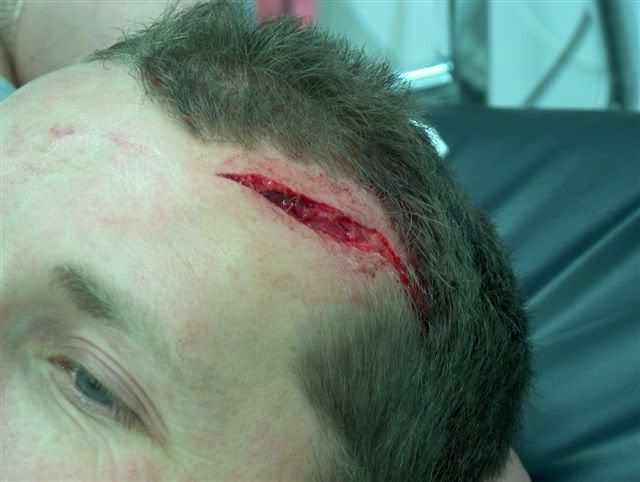 I bet this guy starts wearing orange when guiding.