Discussion Starter
·
#1
·
I got out on Scofield for a couple hours today. I wanted to get out earlier but, I lost the battle this morning and slept in. I met up with J-bass and got up there around 3. It was pretty freaking cold and bottomed out around 13 degrees. It felt like one of those days my line kept on snagging, getting tangled, my fingers were so cold it was hard to tie knots and ice kept forming on the tip eyelet of my pole screwing up my retrieval. It was pretty slow, but I still had fun! I threw out some minnows on one pole (didn't get any bites on the minnows) and was using some spinners and lucky crafts on the other. I only ended up catching a freaking pig (j/k, see pic) of a Tiger Trout (my first one, and about the same size as the minnows I was using) on a spinner.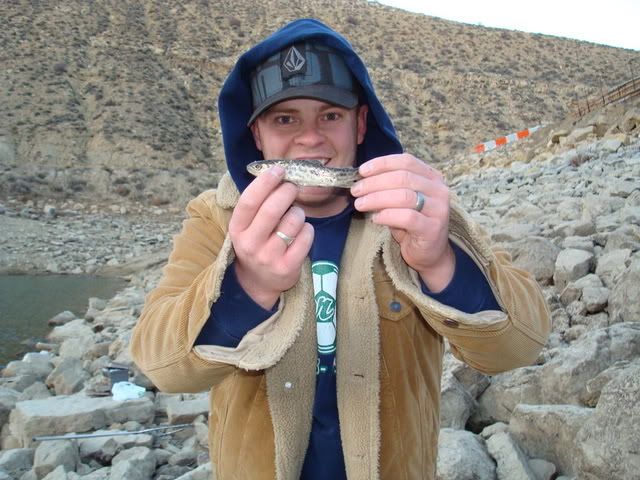 J-bass was able to pull in a couple good size Tigers. (hope you don't mind that I'm posting your pic)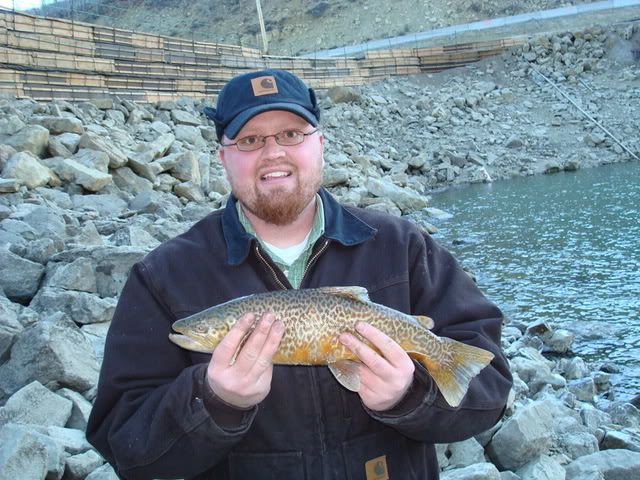 All in all it was fun, I just wish I could have pulled in a couple bigger ones. J-bass is a stud (thanks for coming out bro)
Happy Thanksgiving everyone!