This is the best rabbit year I've seen ever in Southwest WY. Desert Cottontails have taken over the sagebrush steppe, Mountain Cottontail numbers are excellent and there's plenty of jackrabbits. I think I've seen more Pygmy Cottontails this week than I have in my entire lifetime. (The Game & Fish asks hunters not to shoot Pygmy rabbits)
All of our rabbits have fleas and are field dressed immediately. Too bad, I'd love to have a picture of a pile of 20 cottontails.
My brother and I have eaten a few and are trimming the meat off the bones for some sausage. We have a gunny sack-full of jacks and we're gonna try out some new recipes.
We musta seen 150 rabbits yesterday in less than two hours!!!
Desert Cottontail feeding on grass:
My brother shot 3 bunnies and 2 jacks in one spot:
Desert Cottontail above, Mountain Cottontail middle, Remington model 592 5mm mag with period Weaver 2.5x7 post reticle below: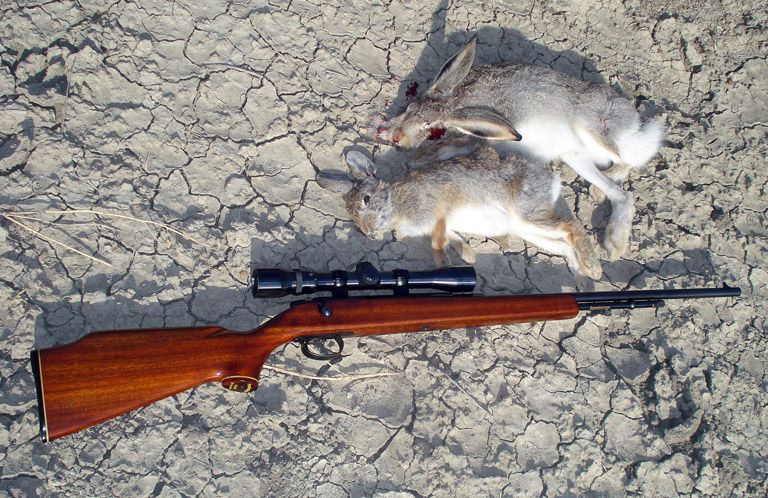 Took a few rabbits over 175 yards with the ole 5mm Mag: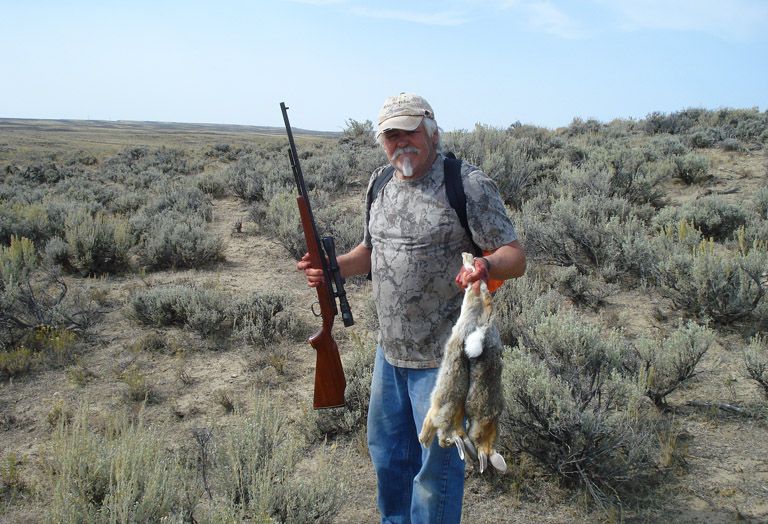 Day 1: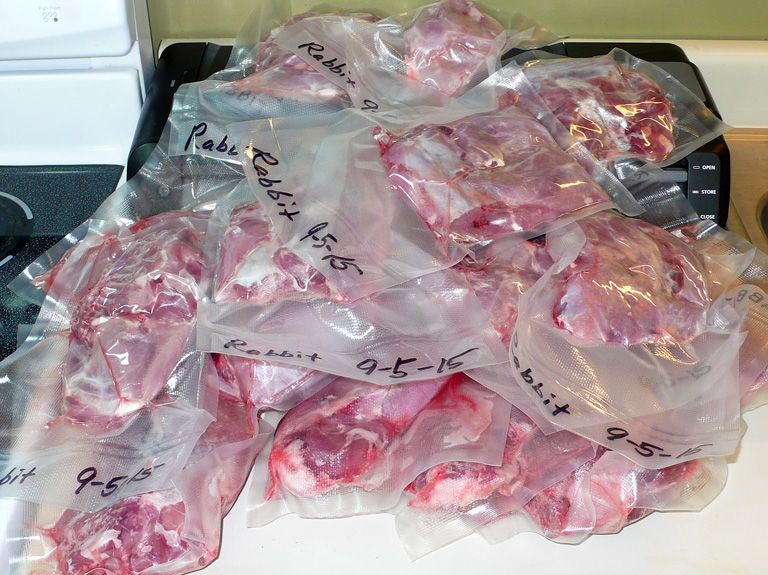 Day 2:
Come on up and get ya some.
.