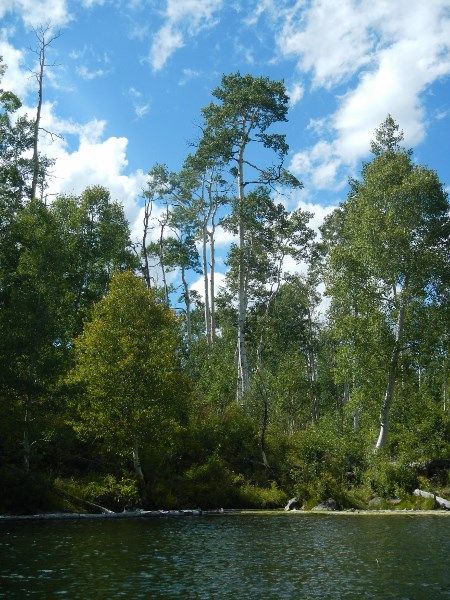 It's always sad for me to kiss the summer goodbye, since it means that winter is on its way. There is a silver lining to this cloudy realization though. Fall fishing.
Here's a review of the last month of summer, plus the first week of autumn.
8-30:
With a shortage of time and a need to stay local, Deer Creek was my best option and I'd been wanting to check a couple of my usual spots there anyway.
After a good walk, the first spot yielded a couple of small bullhead catfish, a tiny perch, and a tiny carp. The action was nice, but the size wasn't cutting it, so I hopped over to another area where I've done well for browns in the past.
The fishing was pretty slow at that spot, but I noticed a lot of small bass chasing my gear and kept tossing. A tiny large mouth came in and a couple of little small mouth as well, but time was running out and I needed to get going.
Just as I put my gear together to leave, one last cast was sent out and within the last 10ft of the retrieve, it go t hit by a pretty good small mouth.
It wasn't measured and it wasn't huge, but it was my best DC smallie by far. It was a nice way to end a day full of small fish.
9-5:
Feeding our obsession for beautiful fish in the southern half of the state, Holdsworth and I spent the day floating in the aspens, catching cutthroat, and getting snubbed by nice brookies.
It was good to get some work on the fly rod though. These two cutts helped me put a bend in that.
The regular methods brought in my only brookie of the day, a smaller version of the ones we were chasing.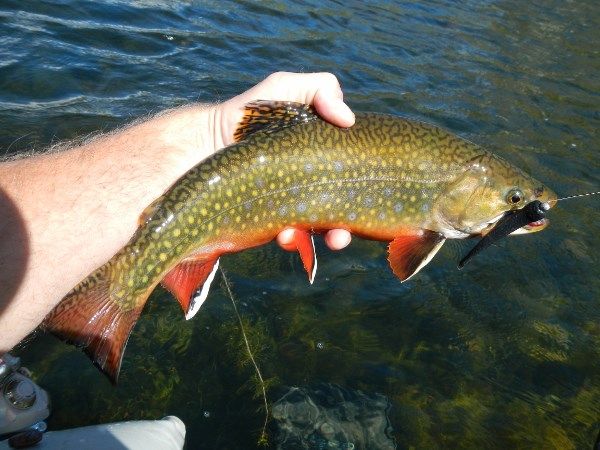 Once we'd had enough of that, we made a quick stop on our way out to fish a small stream with pretty little wild rainbows.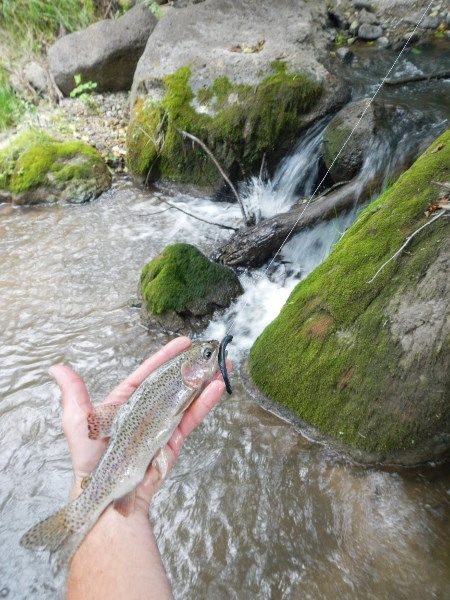 Fun little stream. I got hits on four consecutive casts in this pool. Gotta love it.
9-12:
My family and I met Holdsworth for a trip to a couple of easy-access lakes in the Uintas. It had been awhile since we'd taken in the view from the overlook at Bald Mountain Pass.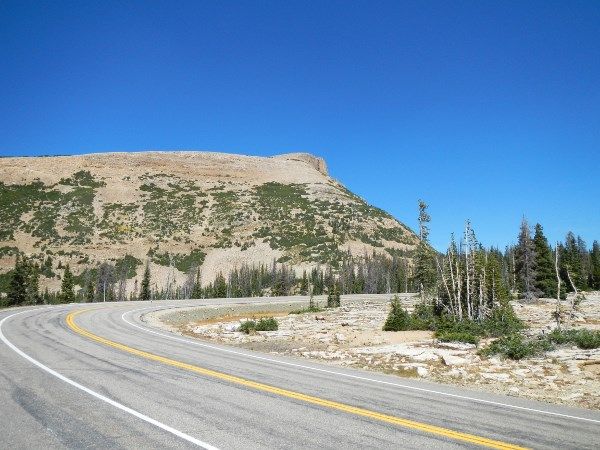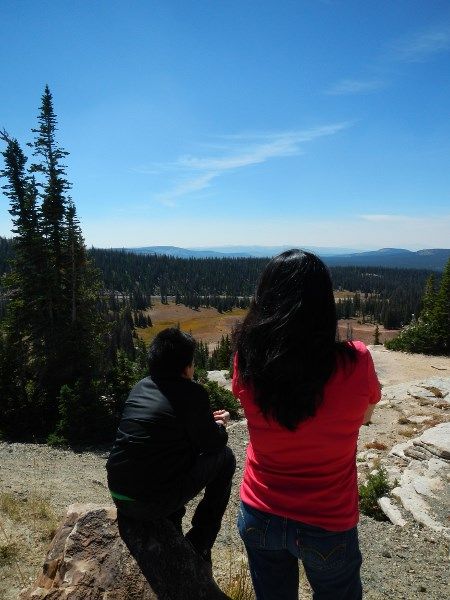 Our first stop was Emerald Lake, which sits at the base of Bald Mountain. It's a pretty little lake that requires a very short scramble up the hillside, just off Hwy 150.
We weren't even sure if it held fish, but some reading of those old drainage pamphlets had me wondering. At first, Aaron and I couldn't get anything going and there wasn't any surface activity to confirm the presence of fish. We were almost ready to declare it lifeless when a splash changed our minds.
Knowing we had something to fish for only fueled our desire to get something to hand, but we still struggled, only getting a couple of knocks after countless casts.
Sonia got bored and decided to fish for a bit. Strangely enough, she got two small brookies right away, so we switched tactics and started pulling a few in. I was proud of her for coming up with her own rig. It was a winner!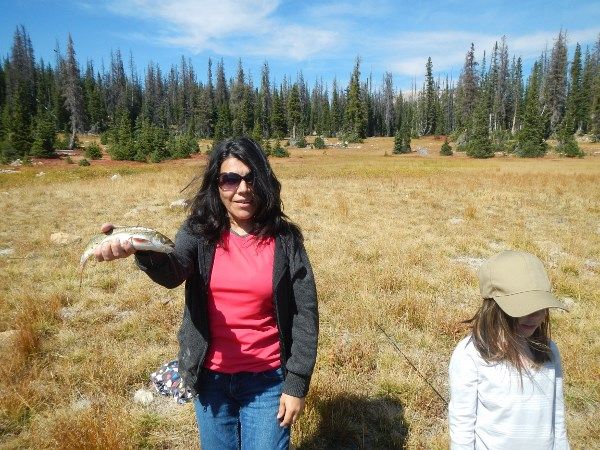 They weren't very big, but it was great to catch something. James got one too!
Nice place.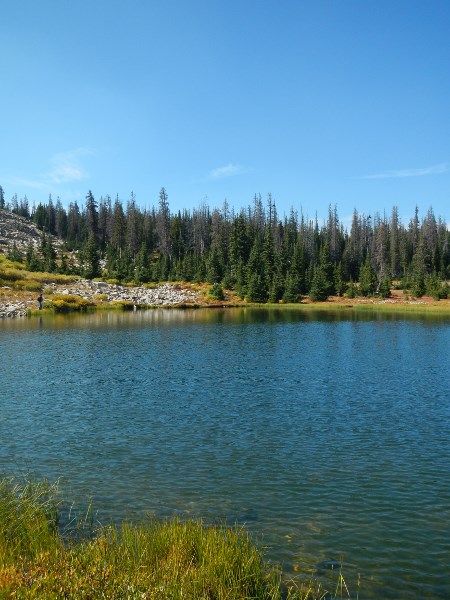 Our next stop was another easy access lake, but our luck wasn't as good there. Aaron got some bites, but couldn't keep anything on the hook. I only had one follow from a smaller fish before our stay was cut short. It was really pretty there and I wished we could stay longer.
Our early departure was brought on by a little girl that got a little too playful on the spongy shoreline. She took a dip in the cold mountain water and we needed to get her wrapped up in some dry hoodies I had in the trunk.
(Oh yeah, the filthy face wasn't a result of the spill, that was just her version of war paint, haha! Don't let that one get bored.)
9-19:
A solo trip to Strawberry was the order of the day. Since my last trip was quite disappointing, I was sure to do better this time. Yeah right! The wind had other plans for me. After only three small rainbows in four hours, I'd had my fun.
Hoping to salvage the day, Currant Creek Reservoir hosted me for the rest of the evening. Though the fishing wasn't very great, the wind wasn't an issue. One of my most productive spots on the lake wasn't giving for over two hours until three fish came in three casts.
Weird. The first fish was a small tiger trout while vertically jigging. The second was a small rainbow.
The third fish was a new one for me. It felt like I'd hooked some weeds off the bottom, but there was still some movement that indicated it was actually a small fish. As I reeled it in closer, it became clear that it wasn't a trout at all, but a sculpin!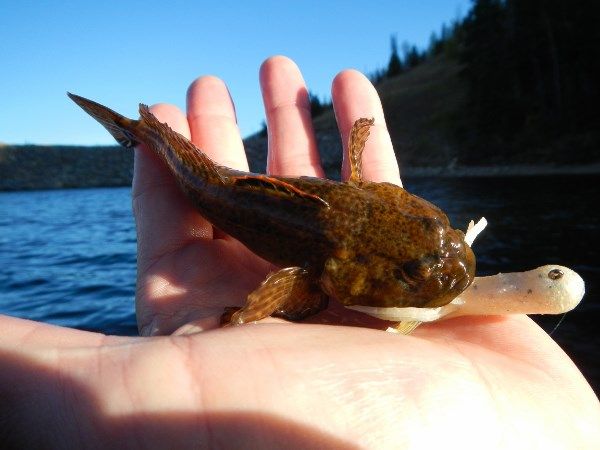 What are the odds o f getting a sculpin on a 1/8oz tube jig? Crazy.
So the fishing was pretty slow all day and none of the intended catches even warranted pulling out the camera, but it was good to get out, regardless.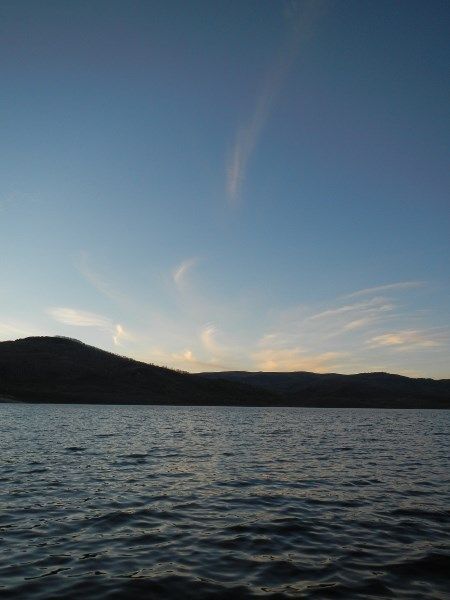 (Continued Below - Image Maximum Reached)