Discussion Starter
·
#1
·
I'm not sure what happened to this largemouth but it appears the middle third of his body is missing…..weird looking critter….
More quadies just kept a rolling in….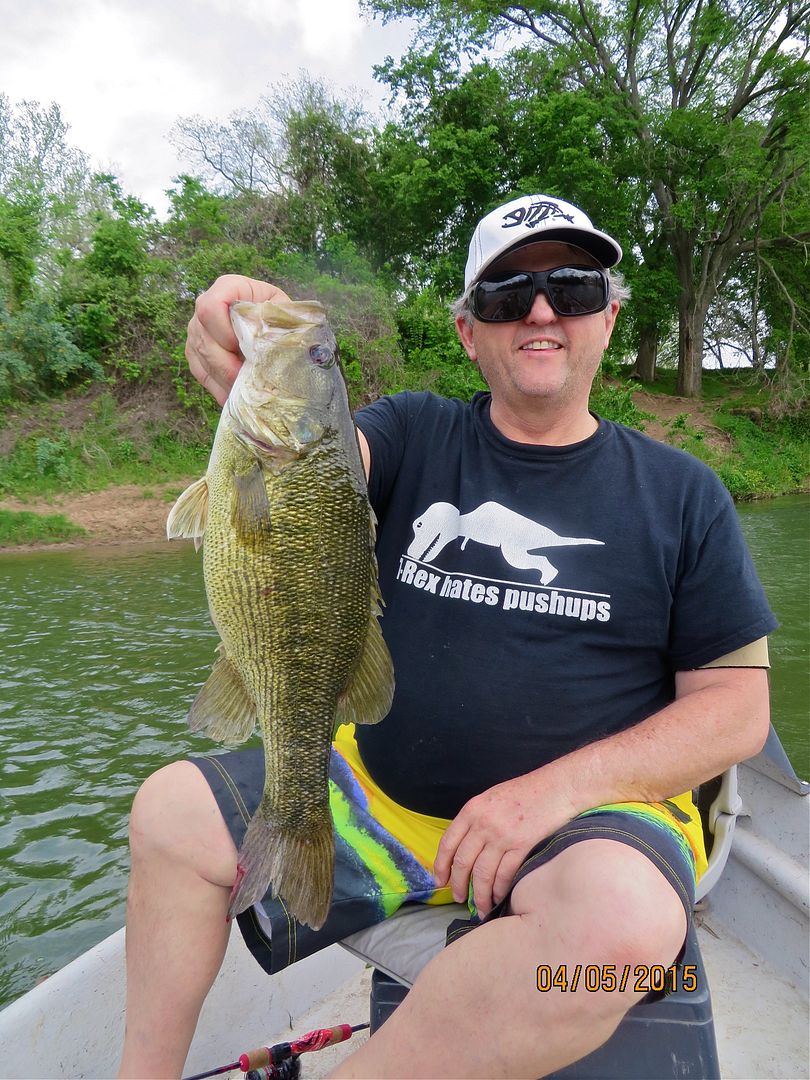 Came across a bald eagle's nest with mom and dad hanging out with the kids…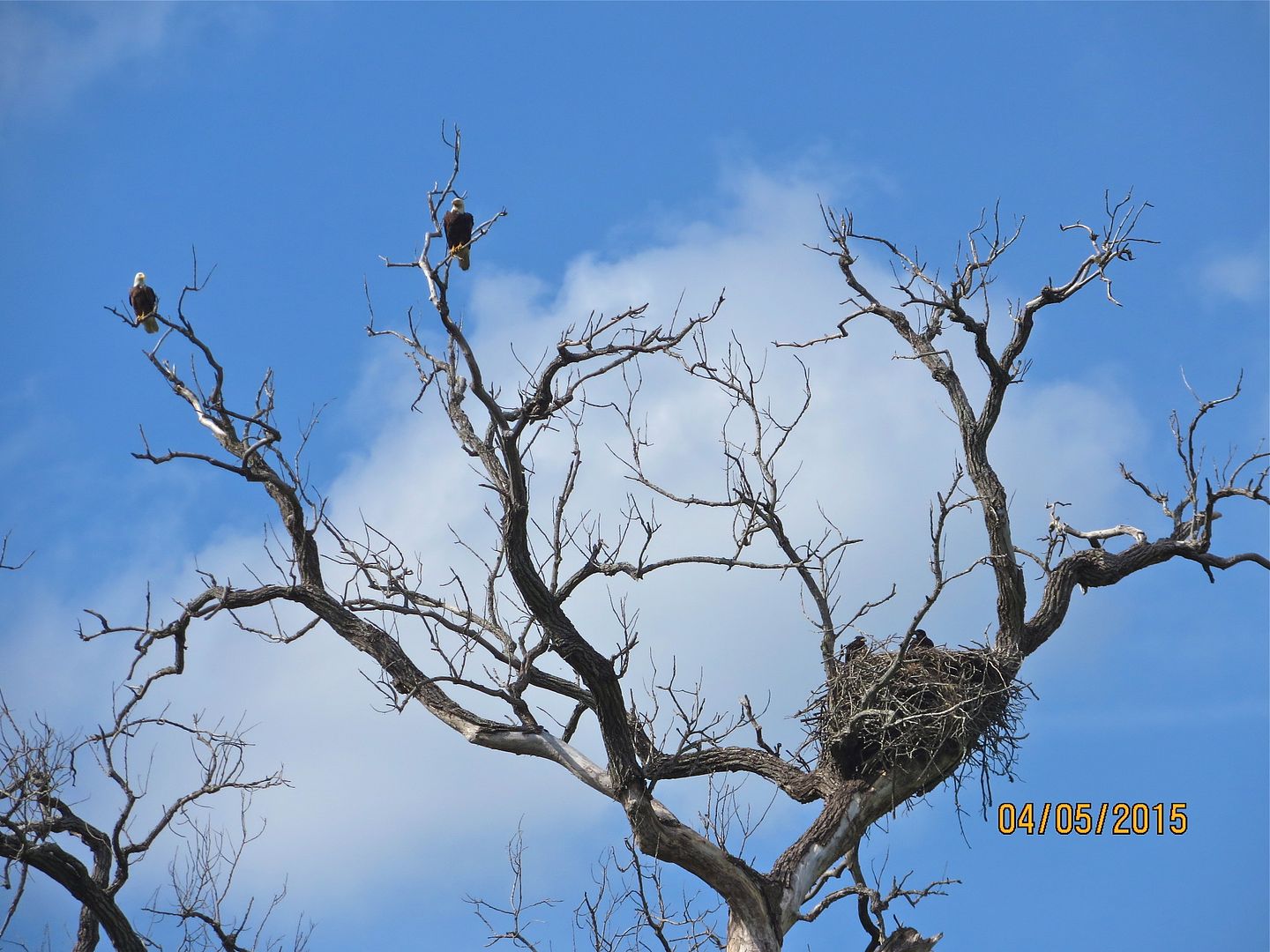 We just continued hammering the fish…..was funny as I must have had 50 to 60 sunfish chase my crankbait to the boat just hammering on it….crazy little fish. Managed a few on surface poppers with the flyrod but it was a bit much to strip hard with my lousy shoulders. Finished the day up with a nice largemouth and a really nice guadie….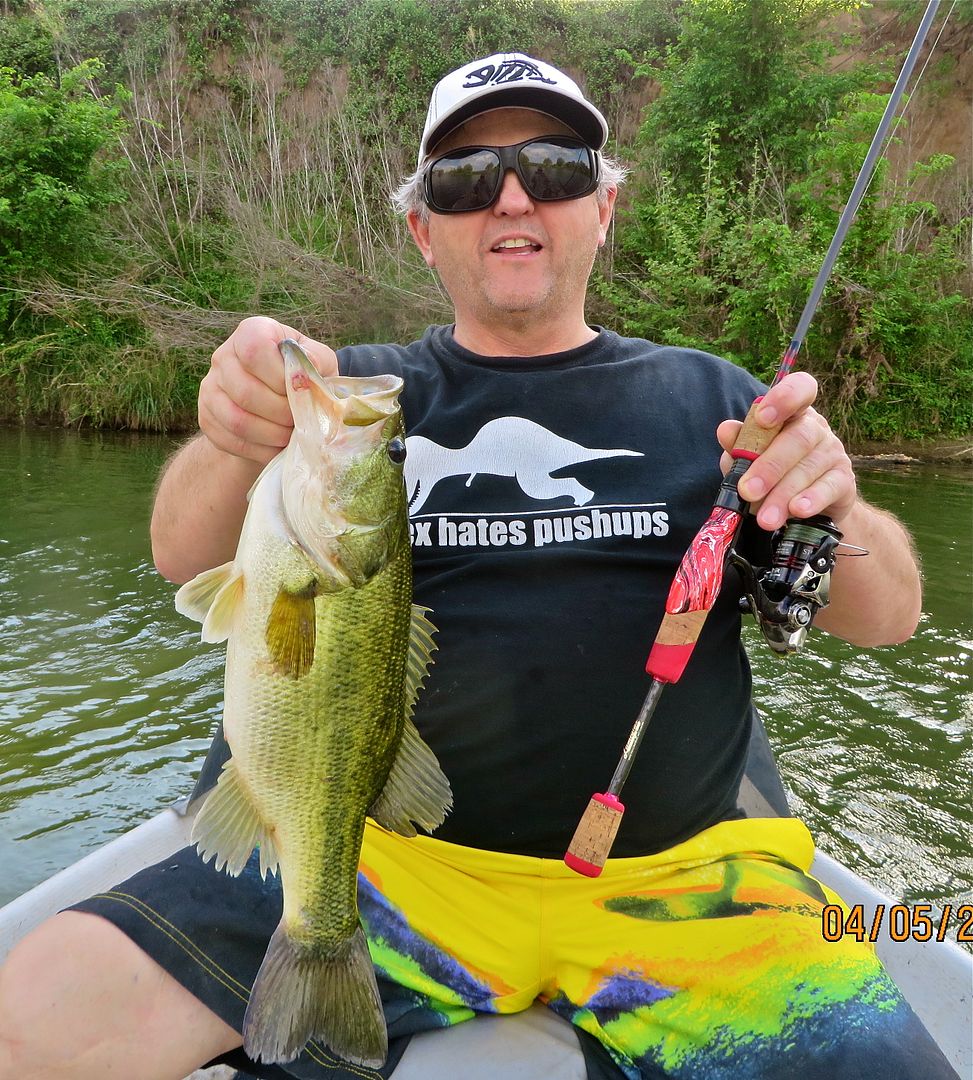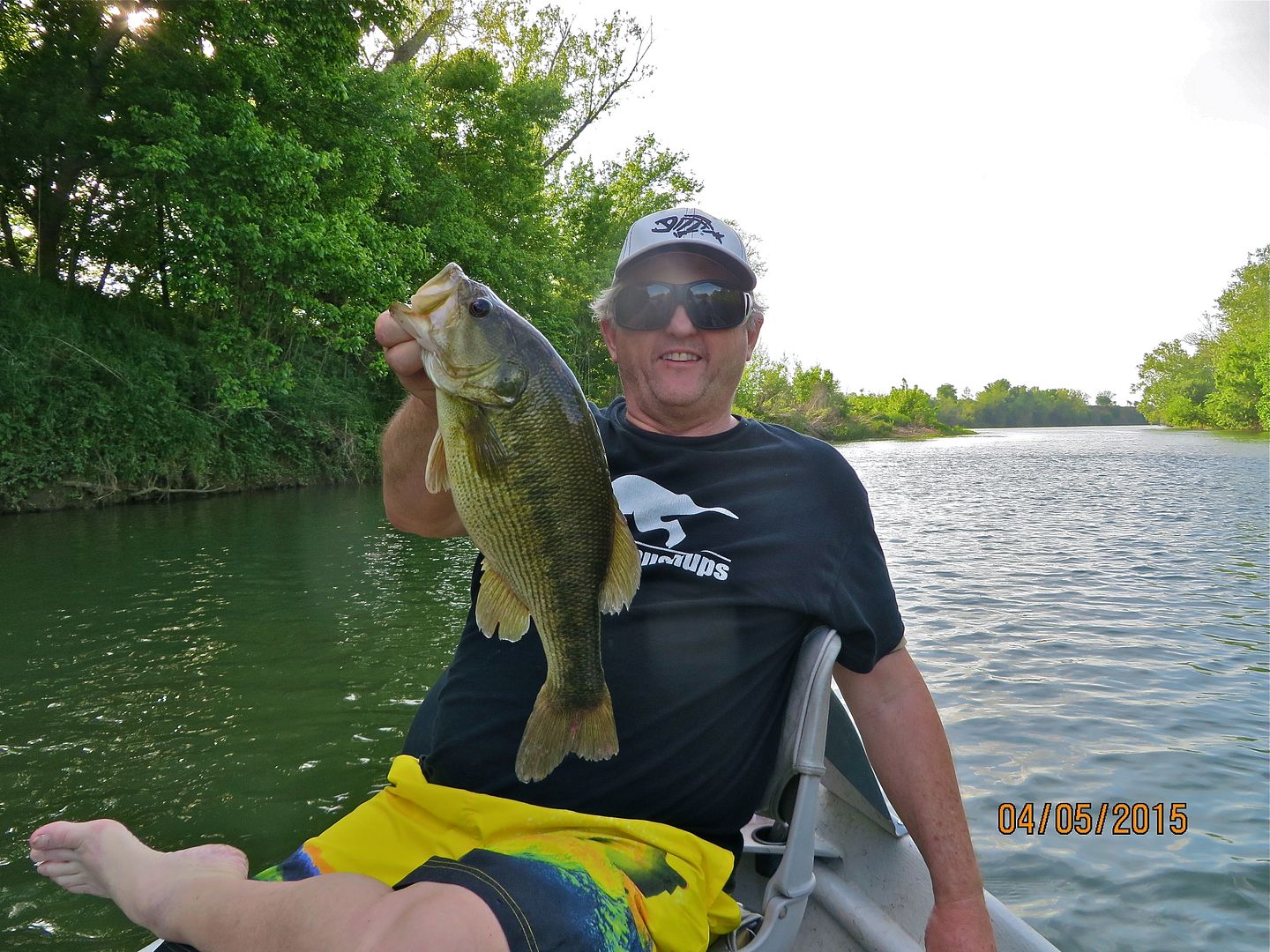 Honestly, I had lost track of the count but knew we did well….Shea showed me the final tally….
We came, we saw and the old man kick fish booty……really had to ice the heck out of the bad shoulder that night to prepare for the next day.
If anyone is ever in Bastrop, TX…..do NOT stay in the Super8 motel unless you have some type of gang affiliation or are packing. Only thing good was the bed was nice…..other than that it was kind of scary.
Second day we were looking for quality largemouth and were fishing the river up close to Austin. Not near as many fish but 5 lbers are not uncommon. Started out with it being kind of slow and I kept switching between the crankbait, weightless fluke and a jerkbait. The fluke was the ticket today catching most of the 20 fish we caught this day.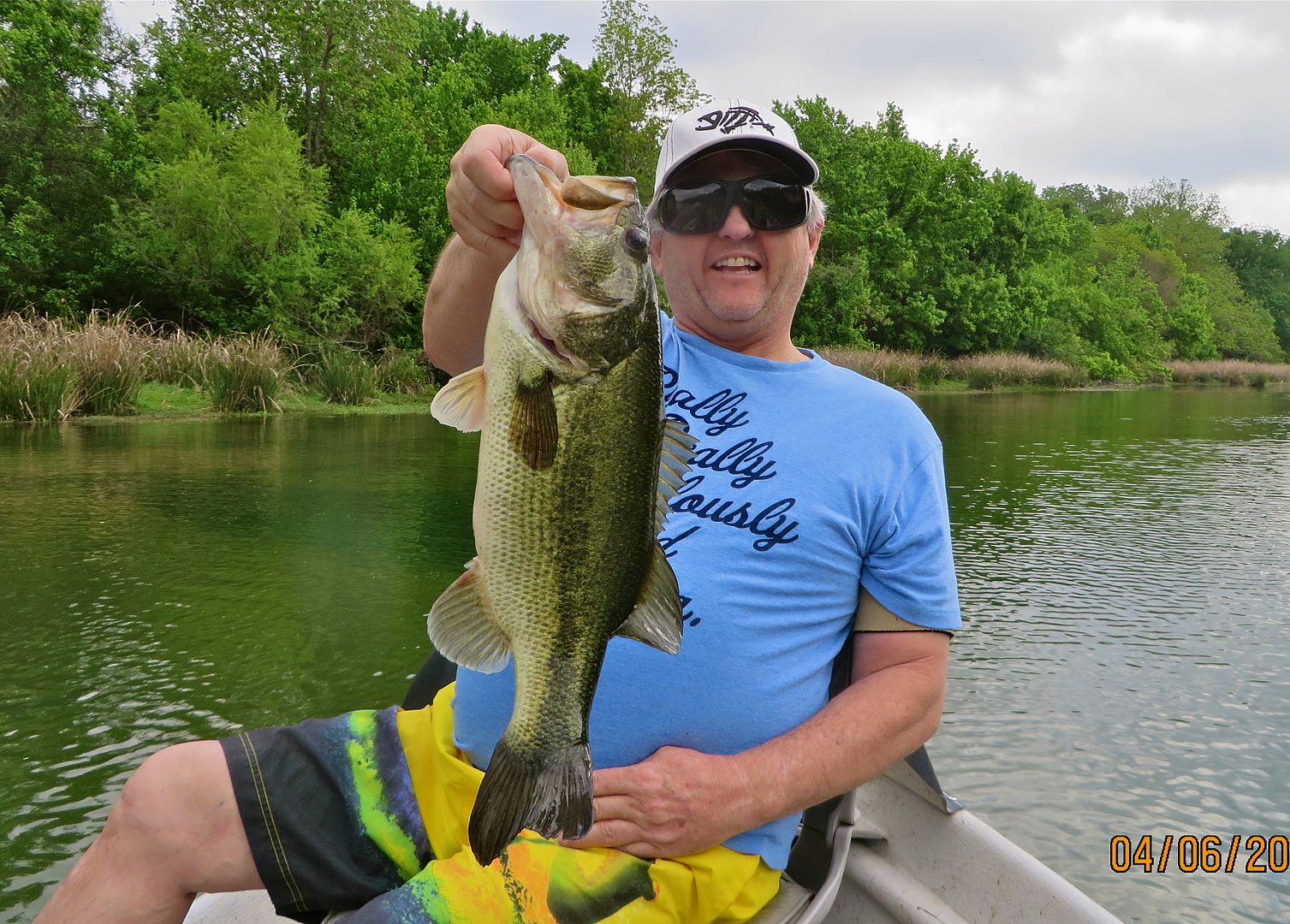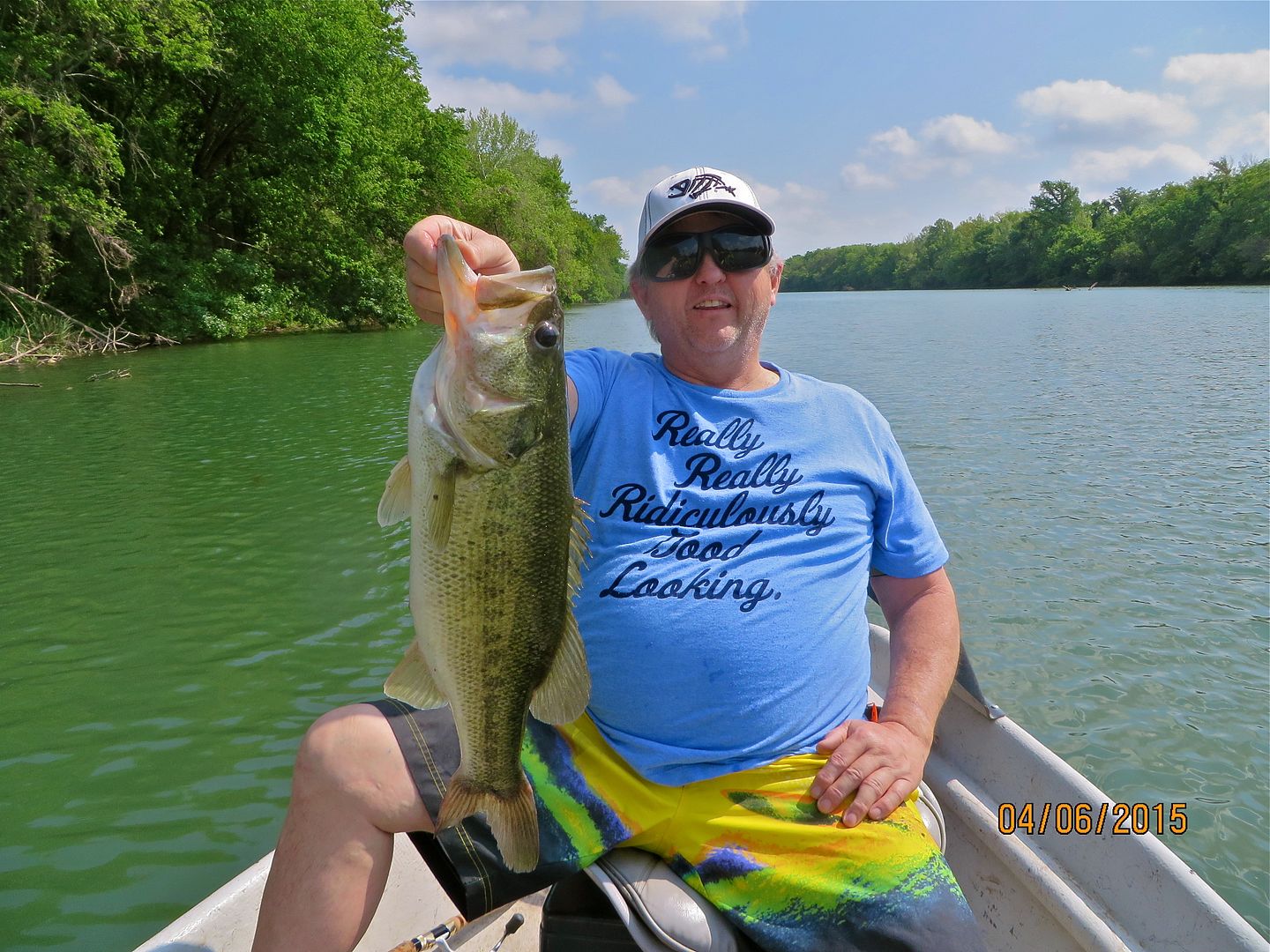 There are a few really deep holes so I put on a deeper diving twitchbait and on the second cast in aone of these deeper areas I popped the only fish on this lure…..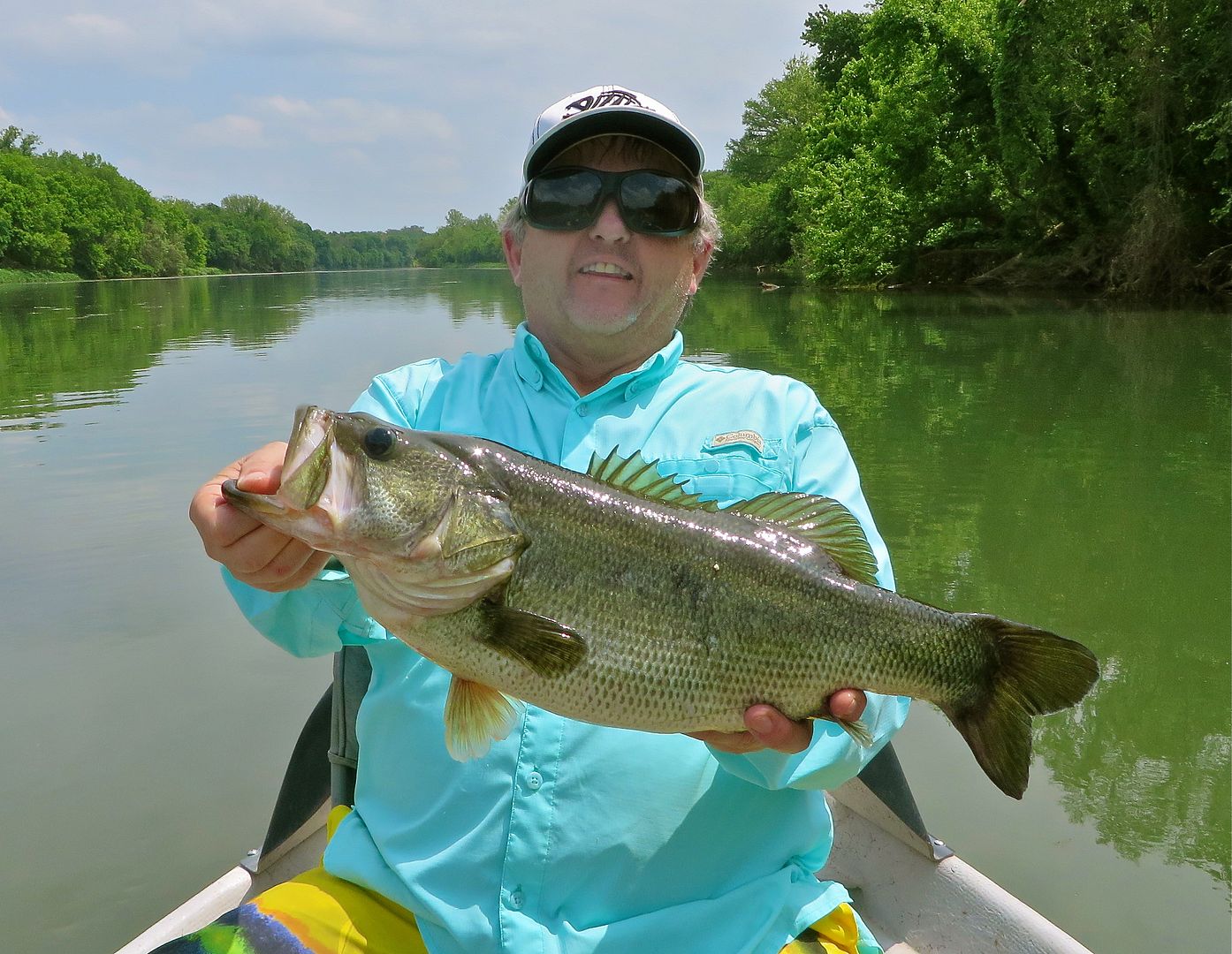 I lost a couple of very nice bass in the 5 -6 lbs class after a few jumps……man did they like to jump. Finished the day with another solid largemouth and then a bonus big guadie….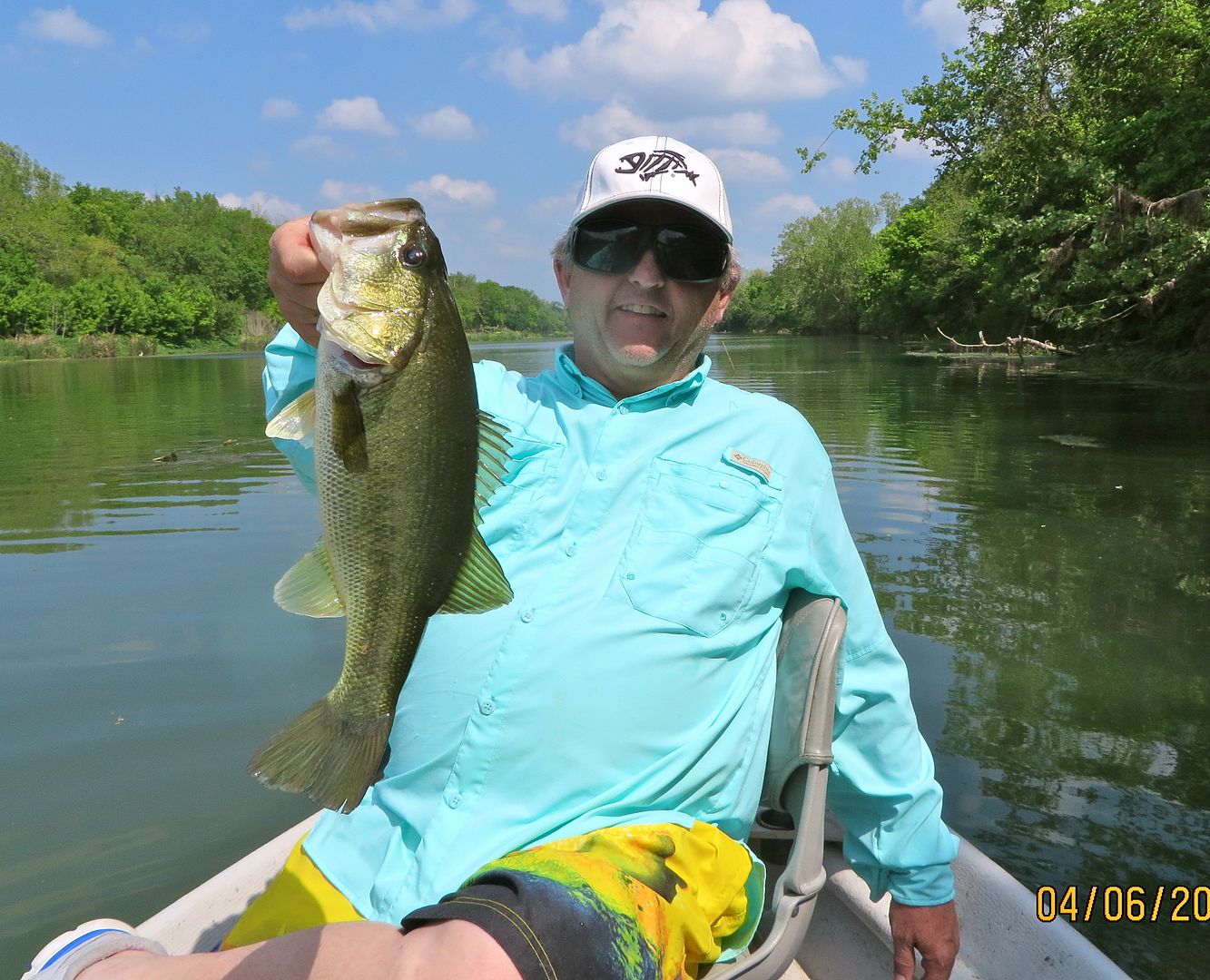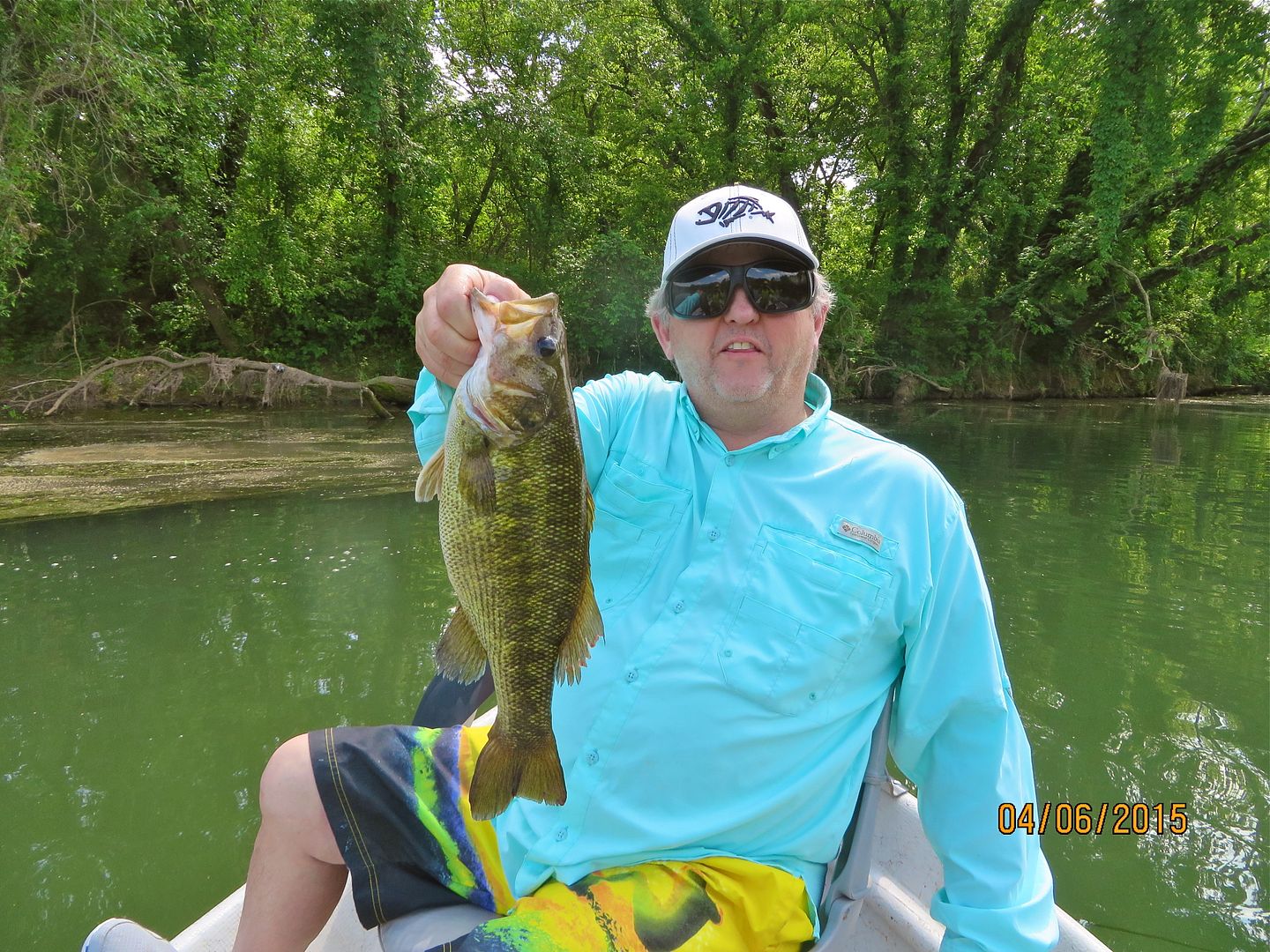 Right before we pulled out I got another double on the crankbait….
Third day we headed back down river to a section below where we fished the first day. Lots of guadies with an occasional decent largemouth. Morning was really very slow……only 1 fish in the first 2 hours….but it was a monster for a guadie….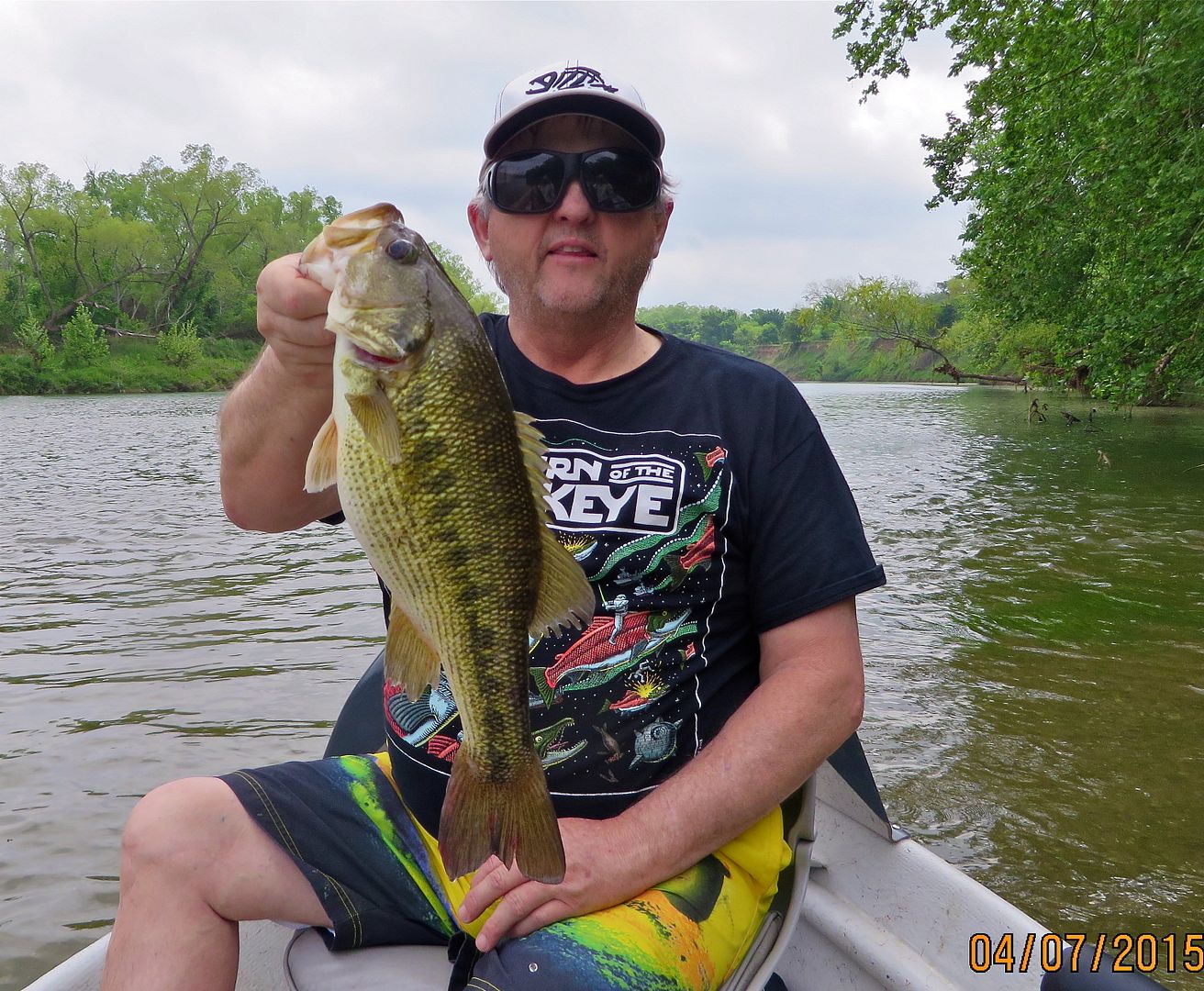 We fished some beautiful, deep water but nothing was happening. There were gar everywhere and tons of turtles…..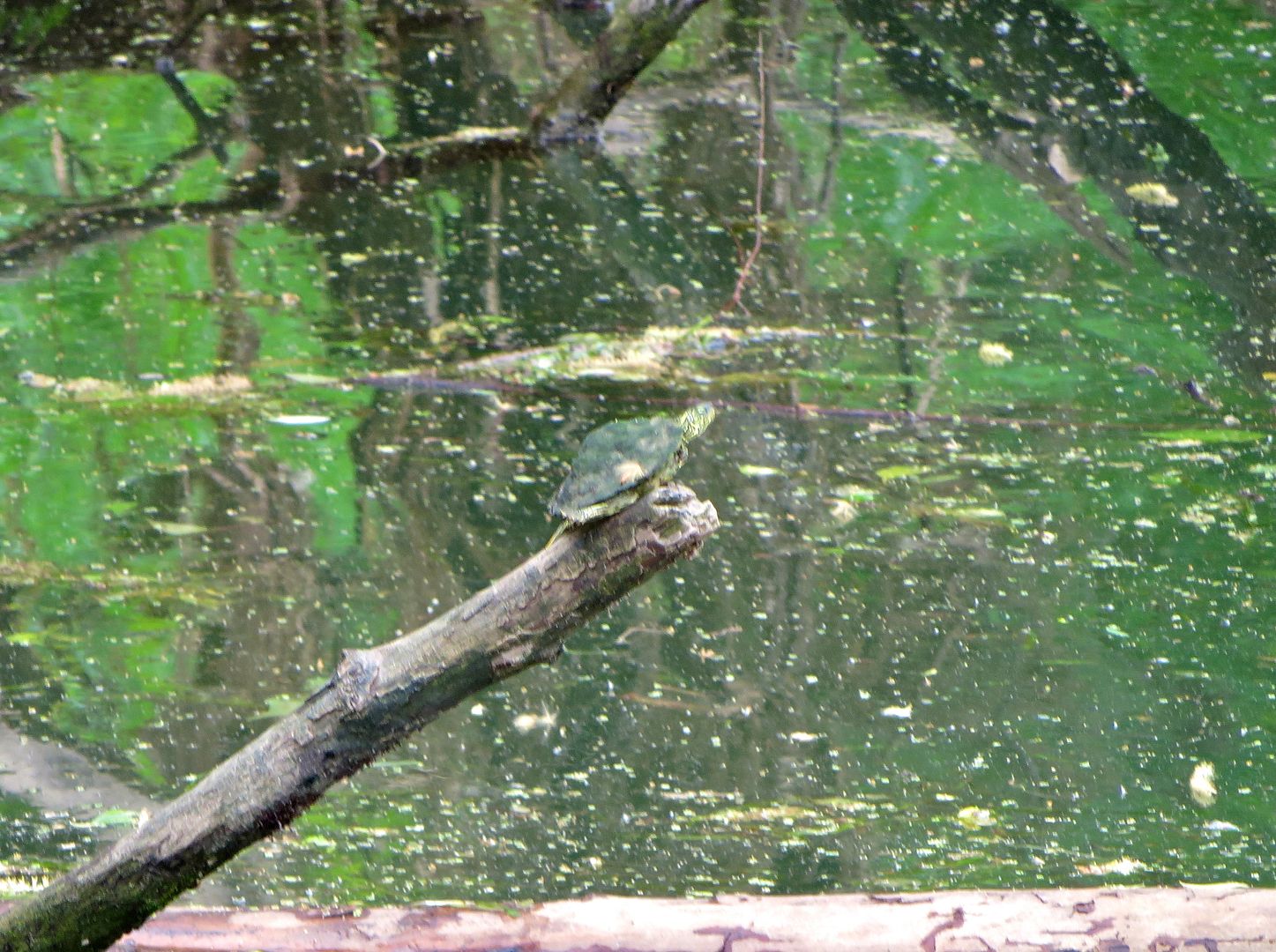 I was using a fairly even mix of crankbait and fluke most of the day. Things eventually picked up and we started do some catching, not just fishing….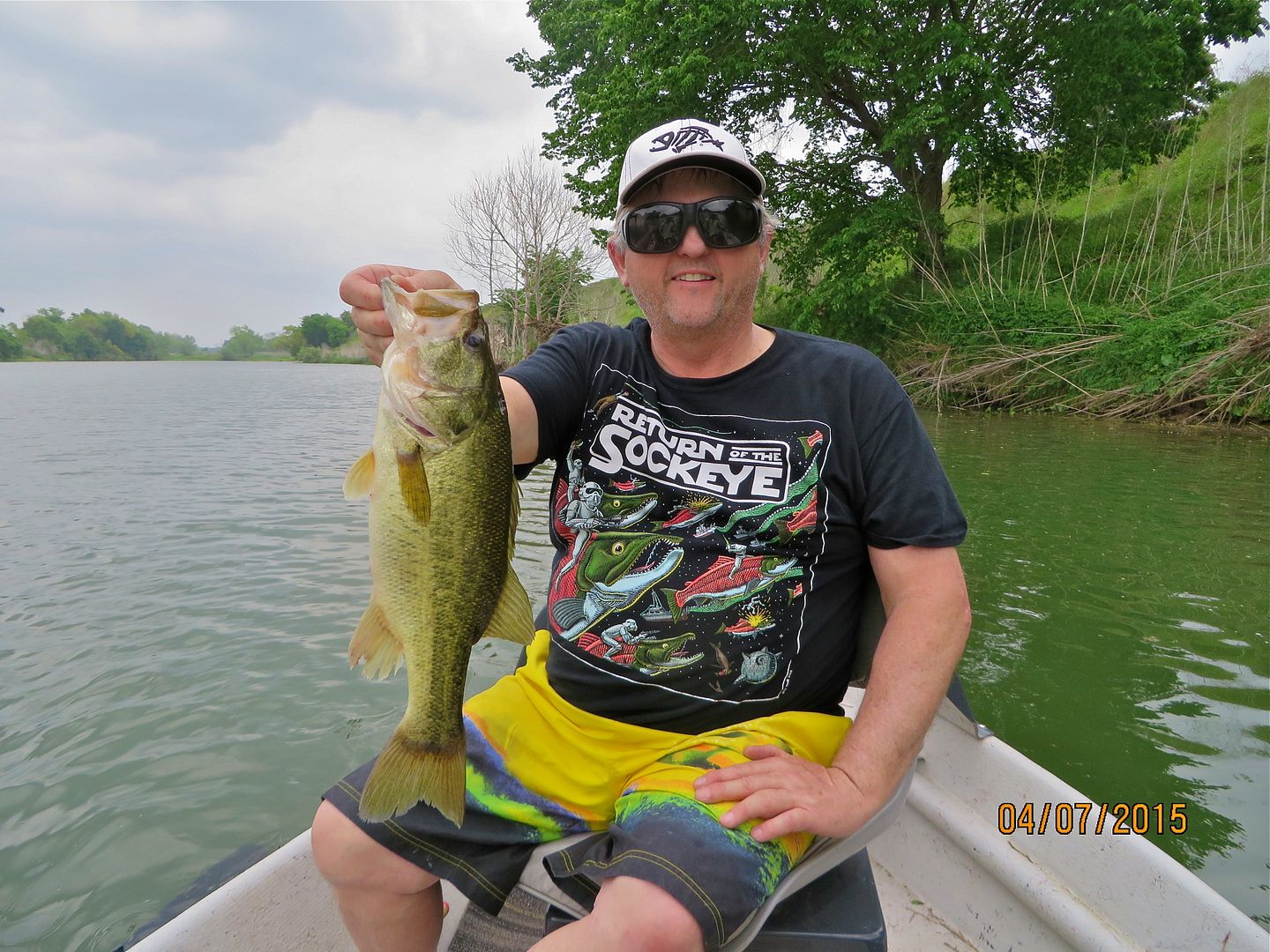 I farmed a beautiful largemouth about 4 lbs. on its third jump. Just can't get myself to not let them jump like that. Another nice guadie and some largemouth…..
About this time, mid-afternoon, I chucked the fluke up against the bank and had the beast of the trip roll on it…..unfortunately I didn't get a hook in her and she wouldn't go again. We both guessed around 7 lbs…..heck, I'll get her in the fall. This poor fish was seeming to have a bad day (and a bad hook job)…..
More fish kept rolling in and one more nice largemouth for the road….
Growing up in the west I was amazed at the many cardinals alongside the river….beautiful little birds….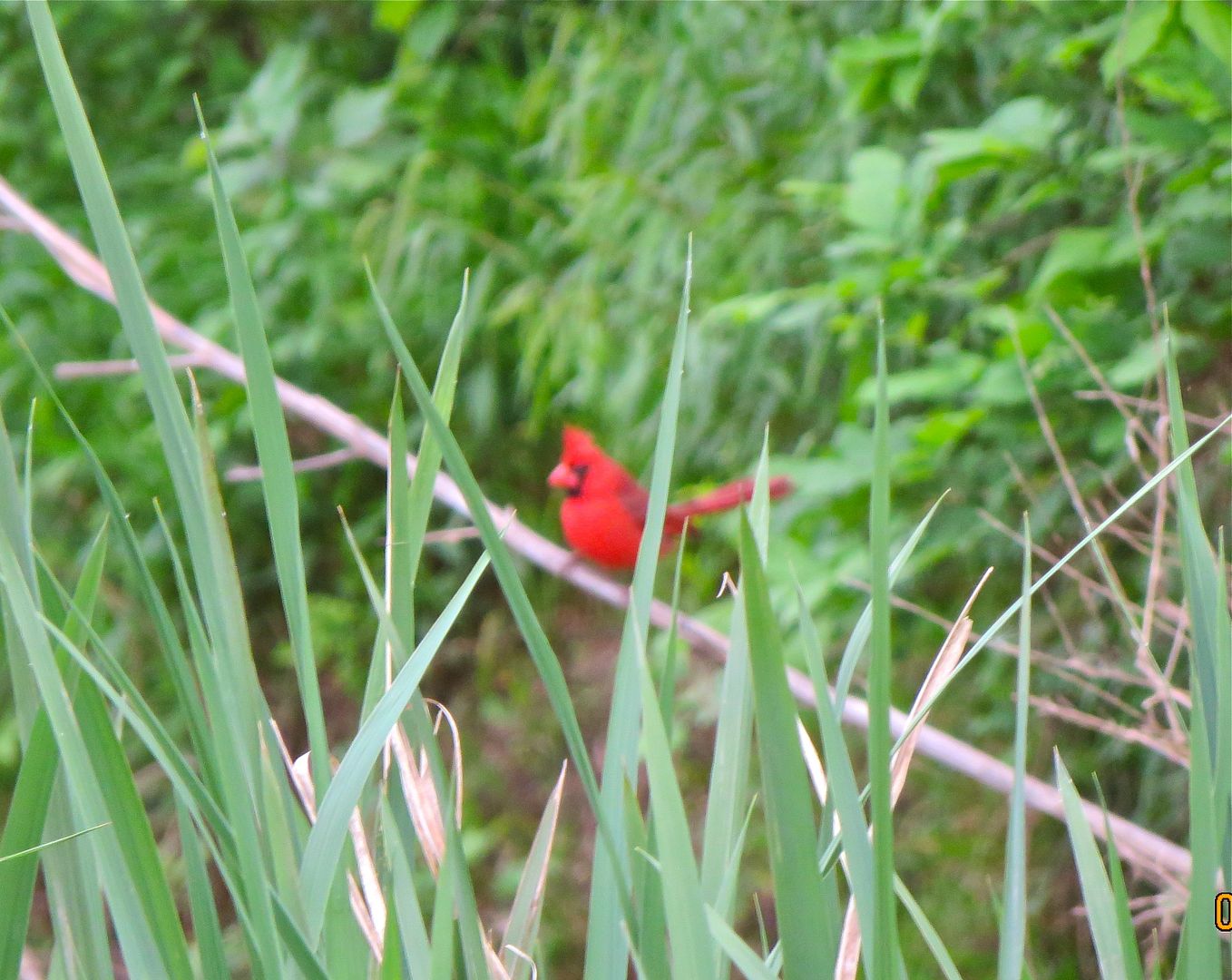 Had no idea how many fish today but Shea's clicker said 50 even….not a bad day. I've become addicted to Texas river bass fishing….of course, I get addicted to nearly every type of fishing. It was a great trip.
Brian