Discussion Starter
·
#1
·
Found this online and bought one. Figured I'd pass it along.
Quality is good. Its used to heat up a mug of whatever, warm up a lunch or somesuch. I dont know yet how hot it will get, if it gets hot enough to cook up a fish (description says it will) etc etc. But, it fits nicely on the top of the old style Buddy (ones with a fan). Apparently, new newer buddy's without the fan are slightly different but the description says it fits on the bottom of those /shrug
I like this vs removing the grate and trying to use that to hold up a pot or whatever (and you dont need to worry as much about something spilling onto the ceramic element.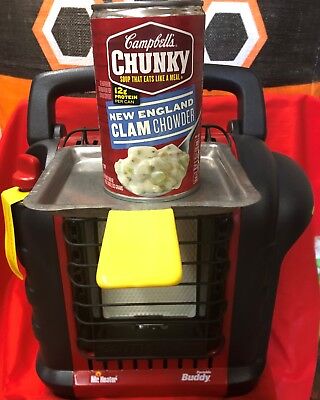 You can use two WARMXITUP's on a standard BUDDY HEATER, on top and one bottom as pictured, or possibly two on the BIG BUDDY HEATER. With the NEW style BIG BUDDY, the tray will not fit on the top as it did on the old style.
-DallanC